Invigorate Your Ride with This Essential Oil Diffuser for Your Car
Invigorate Oils' Car Essential Oil Diffuser
There comes a time when we each come to a point where we are endlessly tired of using the same old car aroma supplies. At times, the outcome does not turn out to be what you paid for. On top of that, the aromas are not even what they are supposed to smell like.
Enter Invigorate Oils, which sports a hot new item in aromatherapy for your vehicle. Currently priced at a reasonable $29.99 (plus shipping and handling), the multi-patent-pending car diffuser is noiseless and heats the aromatic oils en route to providing a pleasant and distinctivly odorous driving time.
This takes place as "YOU decide to use as much of the fragrance as YOU decide." According to the company, "The unit also lights up and plugs into both USB and into your own car's cigarette lighter."
Furthermore, Invigorate Oils "decided to use essential oils that will not only provide a safe alternative (to the chemical brands out there), but they could also offer health benefits and be therapeutic offering asylum from our crazy world."
One of the best things of the car diffuser is its set up; setting it up is super easy and using it is problem-less.
All in all, Invigorate Oils provides a soothing experience with its oil diffuser. It is therapeutic to many extents.
For more information, visit invigorateoils.com.
Video Slider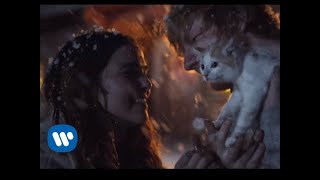 Win Tickets to See Ed Sheeran at the Rose Bowl
Ed Sheeran is back in Los Angeles, and your chance to see him perform is at the Rose Bowl in Pasadena on Saturday, Aug. 18. We are giving away complimentary tickets to the show. For a chance to enter to win, email us at info@lol-la.com with "Ed Sheeran" in the subject line and tell us why you would like to go.