Jeff Fisher Could Be on His Way Out of L.A.
L.A. Rams head coach Jeff Fisher (right)
When the Rams made the move from St. Louis back to Los Angeles, it marked the first time the city had seen NFL football since the Raiders left in 1994. While there were more than a few tears shed in St. Louis, football fans in the L.A. area were ecstatic to finally see some professional football in their backyard for the first time in 20 years. Unfortunately, it hasn't been smooth sailing for the Rams' transition, and these hiccups could very well see head coach Jeff Fisher hitting the bricks before the season ends.
Everyone knew that there would be some growing pains as the team adjusted to a new city, but Fisher was adamant that he wouldn't be satisfied with yet another 7-9 season on his resume. And it looks like he was right. His team definitely won't be going 7-9 this year —they'll likely end up doing much worse. Fisher is getting close to breaking an NFL record, but it's not one he'll want to brag about anytime soon. The Rams coach is now second for all-time losses in the NFL and is only four losses away from breaking the record set by Dan Reeves at 165. Fisher has managed to record a losing season during his entire time with the Rams, and yet he has also miraculously managed to hold onto his job.
The NFL is a notoriously wild carousel for coaches, and job security isn't necessarily guaranteed for anyone, regardless of their success. Many are currently saying that Green Bay Packers coach Mike McCarthy is also in the hot seat, and his track record is unquestionably better than Fisher's. McCarthy was the favorite to win the AP Coach of the Year Award last season, but a rare down-year for the Packers has many calling for his job. McCarthy has only recorded one losing season in his decade-long tenure with the Packers, so even considering firing the man might be a bit premature.
Meanwhile, Fisher has become something of a running joke within the league for his ability to consistently record seasons on the cusp of going .500. The coach is nothing if not consistent, but his team's performance leaves much to be desired. Although this year is going worse than usual, it's important to remember that the Rams have been dealing with unique circumstances that other teams haven't. Moving to a new city and adjusting to a new quarterback (first overall pick Jared Goff) aren't necessarily easy, but few would have predicted this fall from grace.
There's still a chance to pull out a winning season, but the team would have to win nearly all of their remaining games to do so, and that would mean beating the dominant Atlanta Falcons, Seattle Seahawks, and Arizona Cardinals. That's a tall order for any team, much less the hapless Rams. It's tempting to give Fisher the benefit of the doubt given the circumstances, but the NFL is hardly known for its patience. If Fisher can't produce results, he'll likely be shown the door before the year is out.
Video Slider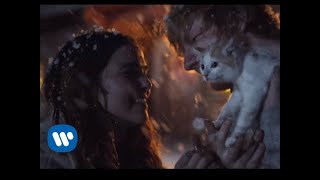 Win Tickets to See Ed Sheeran at the Rose Bowl
Ed Sheeran is back in Los Angeles, and your chance to see him perform is at the Rose Bowl in Pasadena on Saturday, Aug. 18. We are giving away complimentary tickets to the show. For a chance to enter to win, email us at info@lol-la.com with "Ed Sheeran" in the subject line and tell us why you would like to go.