Kickstart Back to Your Childhood
BigBoxPlay is a 'life-sized' modular and durable play system designed around children's love for cardboard boxes and building forts. (Courtesy Photo)
Be honest, one of your best childhood memories includes building forts. Granted, those were usually constructed by putting together chairs and sheets … until your parents needed them back.
Fast forward to now that you're an adult, and forts, castles and entirely new imaginary worlds are only daydreams to pass the time during work, classes and anything else less than exciting.
Well, prepare to wish you were a kid again! The BigBoxPlay (Play System for Kids) is a project that's currently being funded on Kickstarter.com.
Founded four years ago by Pete Moffett, the idea came about as a result of frustration at the surplus of digital and big media toys that his grandchild would receive as gifts. The grandfather of six decided to create something that would not only stand out against the competition, but most importantly, would give kids the chance to be just that … kids, not technology dependent zombies.
The BigBoxPlay is the first-of-its-kind, "life-sized" play system designed around the concept of old-school card box forts. The 350 lb. double-wall corrugated cardboard system also features exciting themes and Adventure Guides.
Kids tend to play rough, and that's no biggie here. The BigBoxPlay is meant to withstand rough-play.
There are various versions of the system. Smaller play systems include the three-unit set which has no theme, two towers and one tunnel. There's also a castle theme and a space theme with the same parts.
As for the larger play systems, theres's a castle, space and no-theme units. Each feature three towers and two tunnels.
All systems are decorated in vivid colors and designs to represent their theme.
Sadly, the immense use of digital distractions typically just cuts off a child's opportunity to be creative. And while it's completely understandable that, at times, it's easier to let a child watch TV or play on a tablet, imagination is something that we can't let go to waste.
Not only will fun be had, but six learning dimensions will also be taught: spatial awareness, control, sensory play, imagination, comfort and security and empowerment.
As important as being a productive pastime for children, the play system is easy to assemble. You're welcome.
The ultimate goal for the project is to create something that offers families and children a developmentally sound and fun way to foster creativity.
CEO Jonathan Rubin, Advisor Mike McGaliard and Founder Pete Mofett are the team behind the BigBoxPlay.
By donating to the Kickstarter campaign, you'll get them closer to their goal of $25,000. With only a few days to go, donate and encourage others to do the same. You can pledge as little as $5.
Additionally, backers who pledge certain amounts will receive special rewards.
For more information, photos and details of the rewards, visit https://www.kickstarter.com/projects/2028133658/bigboxplay/description.
Video Slider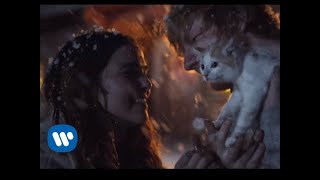 Win Tickets to See Ed Sheeran at the Rose Bowl
Ed Sheeran is back in Los Angeles, and your chance to see him perform is at the Rose Bowl in Pasadena on Saturday, Aug. 18. We are giving away complimentary tickets to the show. For a chance to enter to win, email us at info@lol-la.com with "Ed Sheeran" in the subject line and tell us why you would like to go.