Knott's Boysenberry Festival Comes Back to Town
Celebrate all things boysenberry at Knott's from April 1 to 23.
Coming this Spring for three weeks, Knott's celebrates their flavorful berry that started it all with a mouthwatering festival. The Boysenberry Festival is from April 1 to 23.
The 23-day celebration features not only all of the typical fun that is Knott's, but also delicious food, live entertainment and more. Whether you're dropping by for a good time with friends or a family-friendly trip, the fest is suitable for anyone of any age.
Head over to Calico Park located in Ghost Town where you'll come across pie eating contests, line dancing and country fair festivities. Fun fact, all boysenberries in the world can be traced back to their roots from Knott's Berry Farm. They were actually named after their originator, Rudolph Boysen (Walter Knott also helped create it.).
Foodies are going to fall in love with over 70 one-of-a-kind boysenberry-inspired dishes and drinks, like boysenberry wine. Dishes include boysenberry pizza made with arugula and goat cheese, a ravioli dish packed with boysenberry flavors, freshly-baked boysenberry fry bread and corn on the cob with boysenberry butter and mayo.
Other exciting treats are the crispy deep-fried alligator bites paired with farm-made zesty boysenberry aioli, boysenberry barbecue wings, savory boysenberry meatballs, sweet boysenberry cream soda and creamy chocolate-covered boysenberry cheesecake on a stick. For those who wish to take home some of the sauces, they can be purchased at the Berry Market located in the California Market Place and the General Store located in Ghost Town.
If you thought food and drinks were it, you're wrong. In addition to that, there is also boysenberry soap, lip balm and delicious rock candy.
To keep the festivities going, join Snoopy and the entire Peanuts gang while they present the all-new interactive musical revue, Snoopy's Boysenberry Jamboree, at the Calico Mine Stage. The high-energy performance is sure to have audiences singing and dancing along.
The Ghost Town Miners take the stage at the Fireman's BBQ Stage to play some good-time country music. Guests are in for a special treat with the Legendary Bird Cage Theatre paying tribute to Knott's past with a special presentation of Old Time Melodrama.
If you're ready for a good laugh, Krazy Kirk and the Hillbillies will have you in stitches at their country comedy show held at the Wagon Camp Stage. To see some of the most adorable animals, stop by The Old MacDonald Petting Zoo and cuddle with farm animals.
Admission to the festival is included with admission to Knott's Berry Farm. Park hours will be extended to 10 a.m. to 10 p.m. during the festival dates in order to allow guests to enjoy all of the limited time offerings.
For more information and to purchase tickets, visit knotts.com.
Video Slider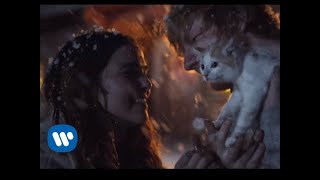 Win Tickets to See Ed Sheeran at the Rose Bowl
Ed Sheeran is back in Los Angeles, and your chance to see him perform is at the Rose Bowl in Pasadena on Saturday, Aug. 18. We are giving away complimentary tickets to the show. For a chance to enter to win, email us at info@lol-la.com with "Ed Sheeran" in the subject line and tell us why you would like to go.