L.A.'s Own Al Coronel Talks Logan
Actor Al Coronel (Courtesy Photo)
When Al Coronel ("East Los High," "Secrets and Lies," "Jane the Virgin," "Rosewood") went in for an acting audition some time ago, he did not know what exactly it was for. Some can say that is unusual, but then again, Marvel is not your usual movie studio.
All he knew of it is that it was for an upcoming Marvel project with a code name "Wichita."
"That was the only thing I knew for sure," says Coronel, a Los Angeles born and raised actor who loves salsa music and salsa dancing. "I knew it was going to be something Marvel, but I had no idea what."
In today's Marvel release of Logan, starring Hugh Jackman as the character Wolverine, Coronel plays a Federale Commander – a military character giving out orders in English and in Spanish to his group.
Logan, which also features Patrick Stewart, Richard E. Grant, Boyd Holbrook, Stephen Merchant and Dafne Keen, is directed by James Mangold (Girl, Interrupted, Walk the Line, 3:10 to Yuma, Knight and Day, The Wolverine). The flick details an older version of Logan looking after Professor X as a new, young mutant appears in their lives.
Asked about the most rewarding thing of working on the movie Logan, Coronel says, "Getting the opportunity to work with Hugh Jackman and knowing that this is going to be his last portrayal of the character Logan. That for me was a rewarding experience; he was and is a very welcoming individual."
Before admitting that getting to work with Mangold was also rewarding, Coronel also says Jackman is an extremely collaborative individual.
"For me, this was a really exciting component of this experience," says Coronel.
A lot of critics nationwide, as well as fans, are calling Logan one of the best superhero movies of all time. Some are even saying it could be nominated for an Oscar for Best Picture.
"I take great pride in that, knowing I am a part of that," says Coronel, knowing critics are loving Logan.
But why should people watch Logan?
"It's always been a character that's one of the darkest in the X-Men universe," says Coronel. "The content is more graphic than the previous portrayals. This is an opportunity for Logan's story to be told the way it should be told."
 Logan is now playing in theaters everywhere.
Video Slider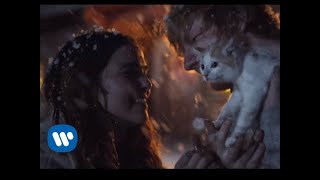 Win Tickets to See Ed Sheeran at the Rose Bowl
Ed Sheeran is back in Los Angeles, and your chance to see him perform is at the Rose Bowl in Pasadena on Saturday, Aug. 18. We are giving away complimentary tickets to the show. For a chance to enter to win, email us at info@lol-la.com with "Ed Sheeran" in the subject line and tell us why you would like to go.