L.A. Things To Do: Angel City Brewery
Beer at Angel City Brewery (Courtesy photo)
In the heart of the Los Angeles Art district, Angel City Brewery is located in a three story brick
warehouse filled with so-cal history and some of the city's best beer. Drawing in drink
enthusiasts and locals, it's become a spot for great LA experiences and community.
Away from the hustle and bustle of the downtown district, you can slip into this spot to get away
and take in a more chill vibe. The brewery itself has only occupied this space since 2013,
opening its doors for visitors to enjoy its public house with fragments of the locations past
sprinkled throughout. There's a slide from its early days that heeds a warning to visitors to not
try to see it as a challenge.
With a number of beers only available at the location and a rotating tap, Angel City Brewery has
become a haven for inhabitants and visitors to the arts district. While they don't have food there,
it's become a stop for a variety of food trucks and is nestled among great food options that you
can bring in with you to pair with some of their selection of beers. Their Angel City IPA and their
Pilsner are always a draw. It's great to sit at the moustache bar and enjoy the seasonal
selections that change throughout the year as well.
One of our favorites is the Srirachelada. This is Angel City's "spin on the classic Mexican coctel cerveza." The ingredients include tomato juice, sriracha, lime juice, agave, pickled banana pepper juice, and worcestershire sauce.
Angel City Brewery is open seven days a week for brewery tours and tastings and offer a great
calendar of events. As it's a local hub, there are so many cool things happening there. From
Beer fests to fun seminars to get you to explore the city, VR experiences, comedy and pet photo
shoots–there's never a lack of excuse to go.
And this February, Angel City Brewery is bringing its annual anti-Valentine's shindig back. It all takes place on Sunday, Feb. 11 from 1-7 p.m. with the Broken Hearts Circus, which will feature amusement and games from Two-Bit Circus, performances curated by Tribe Project, dinner from Market Burger starting at 5 p.m. or trusty Downtown Taco all night, plus Ridges Churro for dessert.
Address:
216 Alameda St.
Los Angeles, CA 90012
Hours:
Mon–Thu: 4 p.m. – 1 a.m.
Fri: 4 p.m. – 2 a.m.
Sat: 12 p.m. – 2 a.m.
Sun: 12 p.m. – 1 a.m.
Marvin Vasquez contributed to this story.
Video Slider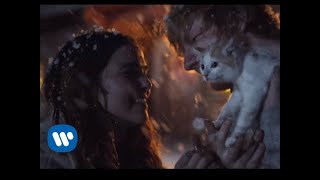 Win Tickets to See Ed Sheeran at the Rose Bowl
Ed Sheeran is back in Los Angeles, and your chance to see him perform is at the Rose Bowl in Pasadena on Saturday, Aug. 18. We are giving away complimentary tickets to the show. For a chance to enter to win, email us at info@lol-la.com with "Ed Sheeran" in the subject line and tell us why you would like to go.