L.A. Hidden Gems 101: SweetXO
It's summer and the time for sweet cravings in Los Angeles. If you're looking for a place where you can find the latest, most interesting treats to satiate that sweet tooth, SweetXO has just the selection. It's part candy shop, ice cream/frozen yogurt parlor and novelty gift shop.
You can find monster cupcake holders and gummy bears all in the same spot. Need a picnic basket? They have a selection of them. They also have bacon soda and butterbeer to take along with you if you're going to the beach or to the Hollywood Bowl for a show.
Planning a party? They've got colorful favors for any age, as well as gifts ranging from cute tops and Cali purses to whiskey glasses and flasks. It's all very kitschy and fun; you'll spend a lot of time in there. You might go in thinking you're only going to buy some candy and walk out with a tent shaped like an RV. No kidding, the El Segundo location has one on display.
As soon as you walk in, you're greeted with a candy selection that rivals Willy Wonka's – minus the scary minions running about and the traps. There's an island of toppings for the froyo and ice cream.
Now, we're not talking just regular ice cream flavors. SweetXO boasts some very interesting choices. Among them is the "Frosted Flakes" flavor that words cannot simply sell, but believe it or not, the second you take a bite of the ice cream you feel like you're having a bowl of cereal. It tastes like cold milk and cereal in one instant, one fleeting instant that before you know it, you'll look down and be out of ice cream. There is also a "Lucky Charms" flavor that tastes only like the marshmallows – with the actual marshmallows mixed in. Nostalgia overload!
There are toppings to suit your every mood, and the fresh strawberries are recommended with some oats on the Frosted Flakes flavor to, you know …. make it healthy. There are places to lounge to stay out of the sun and just hang out, but the best part of SweetXO is the indispensable resource it is for just about anything fun this summer. Check it out!
For more information, visit sweetxo.com.
Video Slider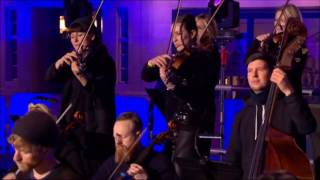 Win Tickets to See Pete Tong at Hollywood Bowl
Pete Tong is back in Los Angeles, and your chance to see him perform is at Hollywood Bowl on Thursday, Nov. 9. We are giving away complimentary tickets to the show. For a chance to enter to win, email us at info@lol-la.com with "Pete Tong" in the subject line and tell us why you would like to go.