Lakers' Nick Young: "I Was a Big Time Kobe Fan"
New Laker Nick Young, pictured above, has always been a Kobe Bryant fan. (Elisa Hernandez/Living Out Loud LA)
Imagine being a Laker fan your entire life. Now imagine yourself as the newest member of the Los Angeles Lakers talking to a sea of reporters on media day. This is a feeling all too familiar to Lakers shooting guard Nick Young.
"I'm a L.A. native [and] it's something about being back home you know? There's nothing like it," said Young. "[There's] nothing like wearing purple and gold."
Young grew up in Los Angeles watching the Lakers and becoming a top prospect out of Reseda High School. Young went on to play at USC for three years before entering the NBA draft in 2007. Despite only three years of college ball under his belt, the Washington Wizards drafted Young in the first round with the 16th overall pick.
Young played for the Wizards for four years before being traded to the Los Angeles Clippers. He spent last year with the Philadelphia 76ers before being traded to the Lakers. Still, the LA-native is happy to be back home, and playing for the franchise he grew up watching.
"My family grew up Lakers fans, especially my dad, he's a big time Laker fan," said Young. "Being on that Staples Center [floor], seeing that purple and gold is something special."
Young will take the floor with a new Lakers squad, but is looking forward to playing with one Laker in particular.
"I was a big time Kobe [Bryant] fan, Nick Van Exel too…'Nick the Quick' you know that is my name so I had no choice," Young said with a laugh. "Growing up watching those guys and now being able to put on a jersey, it's something special."
Growing up as a longtime Bryant fan to playing alongside the 'Black Mamba' is a big jump. Still Young says he is excited to play alongside one of the greatest players in the NBA.
"You know Kobe's Kobe. Kobe is always going to be one of the best players to play this game, and to step foot out there with him you just got to raise your level of play," said Young, "I'm pretty sure he knows [I'm a fan] though."
Entering into his eighth year in the NBA, Young has a lot of experience and looks to bring what he learned during his playoff run with the Clippers to the team.
"That whole experience was crazy you know [and] I want to get back there. I feel we got an opportunity to get back there this year, and prove a lot of people wrong. People [are] doubting us and you hear we're twelfth in the west and you know that's motivation in itself."
Unfortunately for Young, he will have to play without Bryant for a while, as there has been no set date of when Bryant will return to the court. Injuries plagued the Lakers last season, as both Steve Nash and Pau Gasol are still recovering from injuries. However, Young is aware of the importance of getting wins early, especially when key players are sidelined.
"We got to get on a good start, we got to strike while people are underestimating us," said Young, "People [are] coming into the Staples Center thinking it's an easy win you know? We got to go out there from the jump and I feel that's something we all know. It's something we have to do."
Video Slider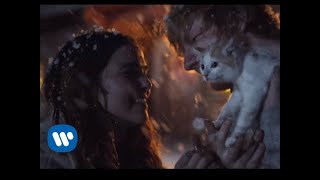 Win Tickets to See Ed Sheeran at the Rose Bowl
Ed Sheeran is back in Los Angeles, and your chance to see him perform is at the Rose Bowl in Pasadena on Saturday, Aug. 18. We are giving away complimentary tickets to the show. For a chance to enter to win, email us at info@lol-la.com with "Ed Sheeran" in the subject line and tell us why you would like to go.