LA's First-Ever Thai Food Festival Comes to Paramount Pictures Studios
Pineapple fried rice, picture, is expected to be one of the hot items at the first-ever Thai Food Festival in Los Angeles. (www.thaifoodfest.com)
What comes to mind at the mention of Chinese food? Fried Rice. Mushu Pork. Japanese food? Sushi. Tempura. What about Korean? All you can eat Korean BBQ of course. How about Thai food? What is the first dish that comes to mind? That many huh.
This is the exact reason to attend Sunday's Thai Food Festival at Paramount Pictures Studios in Los Angeles.
Celebrity Chef Jet Tila's hosting the fest.
Thai cuisine is delicious, complex, fun, and the best kept secret around. The Department of International Trade Promotion (DITP) aims to unlock that secret for all of Los Angeles on Sunday, September 29. As part of their mission, "…the Department of International Trade Promotions (DITP) aims to build the competitiveness of Thai manufacturers to fulfill their potentials in the newly changing world economy with fast, reliable and efficient services."
With dishes like prawns in red curry, pineapple fried rice and green papaya salad, DIPT is hoping to promote a little known slice of Asian cuisine to the masses.
Los Angeles has one of the highest Thai populations worldwide, second only to Thailand itself. Lucky for us, many of the best Thai restaurants abide here as well. Sunday, between 3-6 p.m., the best dishes in LA will be on display. Featured restaurants include Lucky Elephant – whose most popular dish seems to be the pad see ew, as well as free doughnuts with Yelp check-in, Sapp Coffee Shop – which boasts not only an assortment of coffees and teas, but also has the best Boat Noodle Soup in town, and Ayara Thai Cuisine – the go to place for simple, casual dining, and pad thai that is worth writing home about.
But the excitement doesn't end with cuisine. Sunday's festival will also feature interactive and family friendly activities such as Thai massage demonstrations, guest speaker Evan Kleiman, and umbrella painting that is perfect for kids of all ages.
It simply appears to be the ideal time to go out for great food, good fun, and excite your palate to something new.
Video Slider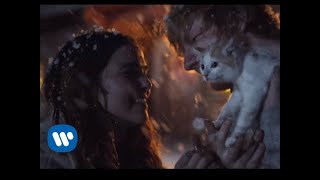 Win Tickets to See Ed Sheeran at the Rose Bowl
Ed Sheeran is back in Los Angeles, and your chance to see him perform is at the Rose Bowl in Pasadena on Saturday, Aug. 18. We are giving away complimentary tickets to the show. For a chance to enter to win, email us at info@lol-la.com with "Ed Sheeran" in the subject line and tell us why you would like to go.