Latin American Cinemateca Cult Classics Presents Free Screening of Born in East L.A.
Cinemateca Cult Classics recognizes the 30th anniversary of Born in East L.A. with a screening and panel discussion.
The Latin American Cinemateca of Los Angeles is hosting a screening of Cheech Marin's directorial debut, Born in East L.A, on Nov. 10. The 1987 film follows the journey of a native-born American citizen of Mexican descent who's mistakenly deported to Mexico and has to risk everything to get back home.
Open to the public, this free event is going to be kicked off with pre-screening entertainment by Nancy Sanchez. The film starts at 7 p.m. with a post-screening panel celebrating the 30th anniversary of the film. The discussion ties the film in with immigration issues raised by current immigration policies and threats of mass detainment and deportation that are spreading fear within our communities.
Clarifying the state of affairs and what folks can do to counter these anti-immigrant policies and practices will be a panel of local voices in activism in discussion. The dialogue will combine love for the arts and its role in creating social change to build alliances among Latinx communities in order to create a strong front against xenophobia in the United States.
More Details:
6:30 p.m. – Nancy Sanchez Live Performance
7 p.m. – Screening Cheech Marin's Born in East L.A.
Panel following the film – moderator: Mark Torres, co-host of the radio show, "Travel Tips from Aztlán" and archives director of KPFK's Pacifica Radio Archives. Panelists: Marissa Montes (attorney and co-director of Loyola Immigration Justice Clinic), Sabrina Rivera (staff attorney of the Immigration Clinic at Western State College of Law), Oscar Torres (co-writer of Innocent Voices/Voces Inocentes, a film about El Salvador's civil war in the '80s told through the eyes of an 11 year-old boy), Lena Khan (director of The Tiger Hunter, a comedy loosely based on her father's experience emigrating from India to the U.S. in the '70s)
When and where: Friday, Nov. 10 at 6:30 p.m. to 10 p.m. at the Consulado General de México en Los Ángeles (2401 W 6th St., Los Angeles 90057)
For more information, visit lacla.org/born_in_east_la.
Video Slider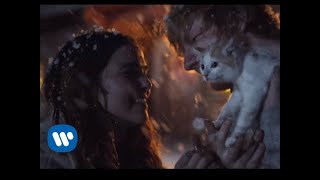 Win Tickets to See Ed Sheeran at the Rose Bowl
Ed Sheeran is back in Los Angeles, and your chance to see him perform is at the Rose Bowl in Pasadena on Saturday, Aug. 18. We are giving away complimentary tickets to the show. For a chance to enter to win, email us at info@lol-la.com with "Ed Sheeran" in the subject line and tell us why you would like to go.