Leisure Leash: Convenient and Affordable Accessory for Dogs (and Their Humans) on the Go
Leisure Leash is the perfect hands-free leash system.
Now that Runyon Canyon is open again, there's no excuse to skip taking your best furry friend out for a hike as soon as you get home from work. If your dog is as curious as some of ours, Leisure Leash is the perfect dog accessory for off-leash areas like Runyon.
The innovative and convenient system allows pets to carry their leash around their neck alongside their collar. If your dog starts roaming off to where he shouldn't be sniffing, you just have to slip the leash over his head and lead him back to the right path.
Leisure Leash is the perfect solution for dogs that often try to sneak out of the backyard, and since his leash is already attached to his neck, he's always ready once you are to head out the door for an adventure. It's available in six bold colors and starts at just $17.95 (22-inch leash for medium to large dogs).
For more information, visit leisureleash.com.
Video Slider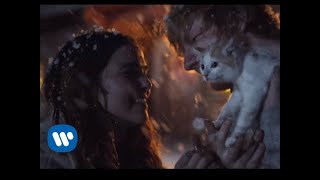 Win Tickets to See Ed Sheeran at the Rose Bowl
Ed Sheeran is back in Los Angeles, and your chance to see him perform is at the Rose Bowl in Pasadena on Saturday, Aug. 18. We are giving away complimentary tickets to the show. For a chance to enter to win, email us at info@lol-la.com with "Ed Sheeran" in the subject line and tell us why you would like to go.