Let the Games Begin With Jigsaw DVD Release
Laura Vandervoort as Anna in Jigsaw (Brooke Palmer)
Blood, guts and gore, these are all things you can expect from horror films. However, there are always those films that leave you feeling drained, scared and slightly nauseous. Those are the best type of scary movies – the one's that give you nightmares, like the Saw franchise.
As one of the most popular and highest grossing franchises, it's no surprise the Lionsgate and Twisted Pictures film, Jigsaw, is just as scary as the rest. If you missed it in theaters or just want to see it again, the grisly thriller will be available on DVD Jan. 23.
Staring Matt Passmore, Callum Keith Rennie, Clé Bennett, Hannah Emily Anderson and Laura Vandervoort, the movie revolves around a series of murders, which bear the markings of the Jigsaw Killer.
Jigsaw is everything you could want and would expect. The DVD features audio commentary with producers Mark Burg, Oren Koules and Peter Block, as well as allowing viewers to explore the props. The Blu-ray Combo Pack also features audio commentary, as well as a seven-part documentary.
Pick up a copy and watch from the comfort of your home. Make sure to leave the lights on if you're afraid. Choose from the 4K Ultra HD Blu-ray Combo Pack, Blu-ray Combo Pack or DVD at the retail price of $42.99, $39.99 and $29.95, respectively.
Video Slider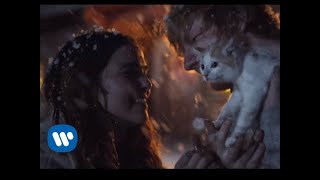 Win Tickets to See Ed Sheeran at the Rose Bowl
Ed Sheeran is back in Los Angeles, and your chance to see him perform is at the Rose Bowl in Pasadena on Saturday, Aug. 18. We are giving away complimentary tickets to the show. For a chance to enter to win, email us at info@lol-la.com with "Ed Sheeran" in the subject line and tell us why you would like to go.