Let Little Tokyo be Your Valentine's Backdrop
Little Tokyo's restaurants like Simbal make for great Valentine's date options.
Let's set the scene: a beautiful location with lots of energy, amazing food and lovely atmosphere and people. With Valentine's Day just around the corner, it's time to start making your celebration plans.
Whether you're going on a date with your significant other, having a girls night (or guys night), or just pampering yourself for the day, add Little Tokyo to your planner. Known for being one of Los Angeles' most culturally rich and energetic urban neighborhoods, Little Tokyo is the perfect destination for this day.
From decadent dining choices to its impressive nightlife and refreshing cocktails, you can be sure that you will find something to do that will keep you happy. If cupid hasn't hit you with his arrow, don't worry. You don't need a date to be entertained.
Hit up Tokyo Beat and sing your heart out. The hottest karaoke spot is perfect for belting out a love song to your partner or a break-up anthem for you and your friends. Whether you're a great singer or belong on the bad audition segments of TV shows, this is a must.
If you're not in the mood to play out a scene from Pitch Perfect, you can stroll on over to the highly acclaimed Kinjiro, which offers premium Japanese craft beers and sake along with a variety of both traditional and modern small plates.
Looking to indulge in premium meats and seafood? Drop by KaGaYa, or enjoy some inventive Pan-Asian eats at Simbal.
Whether you want a Sultry Black Mamba, a chocolatey black ale from the family-owned Mumford Brewing or some live entertainment from venues like the BlueWhale or Blue J Bar & Lounge, Little Tokyo has it all.
Want to try something totally different? Test out your problem-solving skills at the all-new Real Escape Game.
You can also hit up the Union Center for the Arts for a performance by East West Players, the nation's premier Asian-American theater organization.
Additionally, head on over to X-Lanes for some fun LED-lit bowling, an arcade, a nine-table billiard room, exclusive VIP lounges, a lavish sports bar and a full-service American-Italian restaurant.
No matter what your plans are, Little Tokyo is guaranteed to make your holiday one you won't soon forget.
For more information, visit hgolittletokyo.com.
Video Slider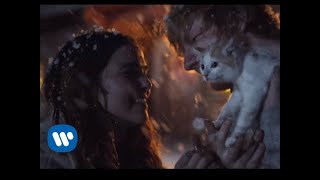 Win Tickets to See Ed Sheeran at the Rose Bowl
Ed Sheeran is back in Los Angeles, and your chance to see him perform is at the Rose Bowl in Pasadena on Saturday, Aug. 18. We are giving away complimentary tickets to the show. For a chance to enter to win, email us at info@lol-la.com with "Ed Sheeran" in the subject line and tell us why you would like to go.