Lineup Announced for Annual Skanking Reggae Fest
Panteón Rococó headline the Skanking Reggae Fest March 11.
It's that time of year again, with ska and reggae bands hailing from Mexico, Japan, Argentina and the U.S., Skanking Reggae Fest is sure to be a hit with concert-goers. Taking place on March 11 at the historic Shrine Expo Hall in South Los Angeles, the event features legendary groups as well as up-and-coming bands that represent a new generation of music.
For the first time, there is also going to be an intimate concert featuring Tokyo Ska Paradise Orchestra, Dread Mar I and the Slackers on Sunday, March 12 at the New Parish.
Panteón Rococó, Tokyo Ska Paradise Orchestra, Dread Mar I, Antidoping, Los Caligaris, the Slackers and La Banda Skalavera have all been confirmed for the actual festival.
The festival, which began seven years ago and is presented by IHomi and Goldenvoice, has been met with great success and has brought together various performers and audiences and their diversity.
The concept for the fest was to solidify the Latin ska scene in this country. Considering the dozens of bands from different countries (not just Latin America) and the nearly 5,000 attendees last year, it's easy to see that the idea manifested into reality.
Considered the most renowned and important ska group in Mexico, Panteón Rococó return as headliners.
From Japan, Tokyo Ska Paradise Orchestra are making their debut at the Skanking Reggae Fest.
Also making a debut is Dread Mar I of Argentina. Also from Argentina is Los Caligaris, a band who fuses ska, rock and the traditional Córdoba-quartet style added to a circus air. Antidoping, from Mexico, was one of the most requested bands in the festival's social media.
General admission tickets are available now for $50 via AXS.com. They can also be purchased at the Shrine Expo Hall box office and at the Bolochos store at 303 W. 8th St., Los Angeles 90014.
For more information, visit facebook.com/Skanking-Reggae-Festival-433109046762294.
Video Slider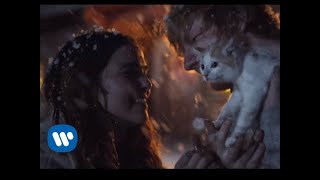 Win Tickets to See Ed Sheeran at the Rose Bowl
Ed Sheeran is back in Los Angeles, and your chance to see him perform is at the Rose Bowl in Pasadena on Saturday, Aug. 18. We are giving away complimentary tickets to the show. For a chance to enter to win, email us at info@lol-la.com with "Ed Sheeran" in the subject line and tell us why you would like to go.