Listen To This: "Bling Bling" from Latin Artist Alaya
Alaya is poised to make waves with "Bling Bling."
Ready to shake up the Latinx music scene, Alaya aims to revolutionize and make a splash with her latest single. On "Bling Bling," she demonstrates her talent in the urban genre by bringing new sounds that will make an impact in the industry with her vivacious performance.
"Bling, Bling" kicks off her new album's debut, which is scheduled for release in 2018. Before the upcoming year, she hopes to rock the scene with an album produced by Sebastian Jácome (Enrique Iglesias, Anahí, Paulina Rubio, Inna, Gloria Trevi).
Her record aims to fuse the DNA of reggaeton with the lyrical styles and rhythms of dancehall, trap and modern electronic music. Blending all these concepts will create a pop phenomenon like no other in the Latin market.
Originally from Valencia,Venezuela, Alaya moved to Hollywood to start her career as an artist in the city of stars. Gaining attention through a series of music covers, her ascent online was noticed by Warner Music after artists reposted her videos.
Her beauty and appeal is showcased on "Bling Bling," which is paired with her sensual video directed by Jácome.
For more information, visit facebook.com/alayamusica.
Video Slider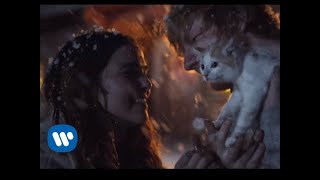 Win Tickets to See Ed Sheeran at the Rose Bowl
Ed Sheeran is back in Los Angeles, and your chance to see him perform is at the Rose Bowl in Pasadena on Saturday, Aug. 18. We are giving away complimentary tickets to the show. For a chance to enter to win, email us at info@lol-la.com with "Ed Sheeran" in the subject line and tell us why you would like to go.