Listen To This: Lisa Morales, Ethereal Bilingual Latin Songstress
Lisa Morales (Courtesy of Gabriella Micene)
"Todo y Nada" and "Beautiful Mistake" are singles that are strokes of rich and emotional beauty. Through both Spanish and English, stories of loss and love vividly enrapture you on the latest album from Lisa Morales.
Listen to "Todo y Nada" here: soundcloud.com
Luna Negra and the Daughter of the Sun showcases the singer-songwriter's masterful voice and musical talent. Through her sonic sounds, you journey through her raw experiences. From rocking out to intimate whispers of universal truths being shared, her performance rings clear of honesty, intricate musicianship and real power.
It's in her blood. She started out in music from age 7. Her adeptness and natural talent was inspired by her mother, a professor who spoke 11 languages and owned a first-edition bookstore. Her access to knowledge filled her up like a well, and her grandmother was a trained concert pianist. Her aunt played first chair for the Tucson Symphony Orchestra to boot. It was all around her from empowering women.
The tragic nature of some of her work may be inspired by the true-life crime against her father who was a known lawyer and singer who died under mysterious circumstances. After being found with a lump on his head in a swimming pool, the family always suspected foul play, and when she grew up, she learned that it was likely a mob hit from Joe Bonanno, who was a neighbor and known Mafia boss.
Music has always been a way to cope with the good and bad life has thrown at her. She also sings with her sister in a band called Sisters Morales. She's the cousin of Linda Ronstadt and has garnered attention in the Texas music scene as a staple of multicultural magic. Her management also represents Los Lonely Boys, whom she's collabed with over the years. And a new album will follow in 2018.
On the new album, you can hear musicians like producer/keyboardist Michael Ramos (the BoDeans, Patty Griffin, John Mellencamp). Luna Negra features A-list Austin guitarists Charlie Sexton, Adrian Quesada and David Garza, as well as Los Lobos drummer Cougar Estrada, Los Lonely Boys bassist Jojo Garza and guest vocalist Eliza Gilkyson. Americana chart topper, critically acclaimed Austin-based singer/songwriter Jimmy LaFave, who recently passed, is also a featured guest vocalist on the duet "Avalanche."
Video Slider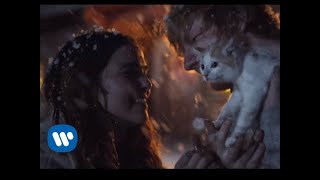 Win Tickets to See Ed Sheeran at the Rose Bowl
Ed Sheeran is back in Los Angeles, and your chance to see him perform is at the Rose Bowl in Pasadena on Saturday, Aug. 18. We are giving away complimentary tickets to the show. For a chance to enter to win, email us at info@lol-la.com with "Ed Sheeran" in the subject line and tell us why you would like to go.