Local Band Hangout: A Queen Mary Music Series featuring Elan Atias and Queen Califia
Catch Elan Atias and Queen Califia on March 16 at the Queen Mary's Local Band Hangout.
Continuing its new breakout live music series into the spring is Queen Mary's Local Band Hangout, with performances by Queen Califia and Elan Atias of the Wailers on Thursday, March 16 at 7 p.m. in the Observation Bar.
Presenting top local artists and up-and-coming bands doing sets on the legendary and iconic Queen Mary, SoCal music fans can head there every third Thursday of the month to catch shows in one of the ship's most unique venues.
"We are excited to announce that Elan Atias, from legendary reggae band the Wailers, will perform a special acoustic set for our third concert in the series," says Steve Sheldon, Director of Events and Entertainment at the Queen Mary.  "It is exciting to see music fans fill the Observation Bar each month to support these local artists in a venue that has hosted so many celebrated performers."
Atias also talked directly with Living Out Loud – LA, to share his excitement to perform.
"It's my hometown where I was born and raised. It's the best place to live in the world! You can do everything here," he exclaims.
His upcoming show in Long Beach for the Local Band Hangout is quickly coming up, and when asked what the crowd can expect from the performance he describes, "I'm looking forward to playing on such an amazing prestigious vessel that has such a rich history. It will be my first time, and I'm really excited!  The set will be a very intimate and acoustic vibe. I will be playing a lot of new and old songs."
As a Reggae singer, Atias will headline the night with Queen Califia, a collaborative project of Long Beach-based Kelsey Landazuri and Loryn Ruiz-Mendoz with roots in both folk and jazz. Atias is best known for performing with reggae outfit the Wailers, the backing band for Bob Marley.
He remembers his experience with the band as rewarding sharing that the best part was,  "Getting to do what I love every day and uplift people with positive music. I'm very fortunate and blessed and am thankful for every moment that has happened just the way it did."
Also on his agenda this spring, the artist reveals that he has some more stuff up his sleeve.
"[I] have a few singles lined up for release. One on April 19, "Sit Upon My Throne," and another two on May 12 on a project I collabed on with Cold Cut (UK Ninja Tune) X On U Sound on songs called "Divide and Rule" featuring Lee Scratch Perry X Junior Reid and "Make up your Mind" with Cecille. And look out for an EP/LP in August and shows/festivals all year!"
Be sure to arrive early at the Thursday night hotspot aboard the ship to enjoy a Happy Hour from 5 p.m.  to 7 p.m. in the art deco ambiance of the ship's bar. Every Third Thursday of each month at 7 p.m. be sure to join for future performances to be announced soon with some great local talent.
Tickets to Local Band Hangout are $10, and the admission ticket value can be used in the Observation Bar and at Queen Mary restaurants during the concerts. Parking is $8 with validation. For more information, visit queenmary.com.
Video Slider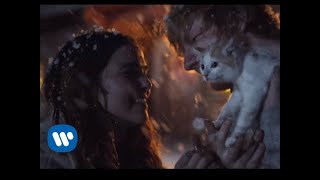 Win Tickets to See Ed Sheeran at the Rose Bowl
Ed Sheeran is back in Los Angeles, and your chance to see him perform is at the Rose Bowl in Pasadena on Saturday, Aug. 18. We are giving away complimentary tickets to the show. For a chance to enter to win, email us at info@lol-la.com with "Ed Sheeran" in the subject line and tell us why you would like to go.