Look Ever (so) Pretty This Valentine's Day
Ever Pretty's Alisa Pan Sleeveless Floral Print Tea Length Party Dress is so romantic.
Ladies and gentleman, the most romantic – or the most annoying – holiday is upon us. Valentine's Day or Single Awareness Day is days away, and if you don't have a killer outfit yet, fear not. Ever Pretty has you covered.
Take a break from planning a night out on the town and Pinterest'ing cute Valentine's Day decor and start shopping for some day or night dresses.
With over 12 years of experience in the fashion industry, Ever Pretty Garment Inc. has served thousands of customers worldwide. Initially starting in the European fashion market, the company brought their style to the US in 2011.
Founded by CEO, Anna Shi, the goal of Ever Pretty is to make you pretty forever. You'll find not only dresses for daily wear but also formal wear and even wedding attire.
And as for the best part of online shopping, free shipping on orders over $50. Plus, if you shop now, Valentine's looks are 15-percent off.
While there are numerous styles to choose from, two dresses, in particular, are perfect for any Valentine's Day: the Alisa Pan Sleeveless Floral Print Tea Length Party Dress and the Alisa Pan Adjustable Cross Back Long Summer Dress.
If you're looking for something fun and flirty, the Alisa Pan Adjustable Cross Back Long Summer Dress is calling your name. The maxi dress features an adjustable cross-back design and thigh-high slit.
Lined with low stretch, it has a lace-up design to secure the dress in place. It comes in two different prints, a blue-and-white floral print and a multicolored print.
When it comes to sizes, they range from size 4 up to a size 16. The summer dress retails at $34.99.
If you want something a little more romantic, the Floral Print Tea Length Party Dress will leave you feeling like a princess. Falling just a few inches below the knee (on most women), the lovely, saffron blue, floral print dress is fully lined with low stretch. Covered with a floral print in hues of pink, you'll break hearts left and right.
The dress is not padded and features a concealed zipper in the back. It can be purchased for $27.99 and comes in sizes ranging from 4 to 12.
If you're not sure about your size, the site features style guides to help you dress for your shape and make the shopping experience that much more satisfying. When making a purchase, you must register in order to receive a $10 credit towards your first order.
Drop by ever-pretty.com/us to fall in love – with clothes, that is.
Video Slider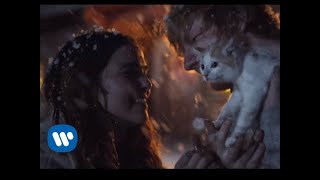 Win Tickets to See Ed Sheeran at the Rose Bowl
Ed Sheeran is back in Los Angeles, and your chance to see him perform is at the Rose Bowl in Pasadena on Saturday, Aug. 18. We are giving away complimentary tickets to the show. For a chance to enter to win, email us at info@lol-la.com with "Ed Sheeran" in the subject line and tell us why you would like to go.