Mad Monster Presents The Devil's Rejects 10th Anniversary Screening
Baby (Sheri Moon Zombie), Captain Spaulding (Sid Haig) and Otis (Bill Moseley) in The Devil's Rejects
The Devil's Rejects, Rob Zombie's cult hit and follow-up to his 2003 debut of House of a 1000 Corpses, is celebrating its 10th anniversary with a special one-night screening at the TCL Chinese Theatre in Hollywood. Star and horror vet actor Sid Haig is going to be on hand to talk about his work on the Zombie films as the iconic Captain Spaulding.
In The Devil's Rejects Haig reprises his role as the patriarch of the infamous killer Firefly family. After an ambush at their home, only his children manage to get out alive. Spaulding, Otis and Baby embark on a wild last ride which leaves audiences equally disturbed and entertained with their brutal antics. From moments of hilarious levity, such as the "Tutti-f**king-Fruity" scene, and horrific moments, like with the couple from the motel, this Zombie classic has left a huge impact on modern horror.
With a completely different tone than House of a 1000 Corpses, this is one sequel that even the critics praised for its ballsy, gritty depiction of crime in the horror genre. Peter Travers of Rolling Stone praised The Devil's Rejects: "Indefensible on a moral level, Rob Zombie's perversely watchable follow-up to his much-reviled cult hit House of 1000 Corpses is loaded with filmmaking energy." Richard Roeper of "At the Movies" gave it a thumbs up and claimed it had to be "the sickest, the most twisted, the most deranged movie so far this year."
Definitely a not-to-be-missed event, the screening and Q&A takes place Tuesday night, Oct. 13 at 9 p.m. at the TCL Chinese 6 Theatres at 6801 Hollywood Boulevard in Hollywood. Tickets for the Mad Monster Movie night are available through the TCL Chinese Theatre's official site (tclchinesetheatres.com) or (323) 461-3331.
Video Slider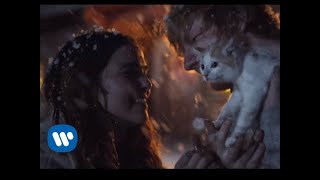 Win Tickets to See Ed Sheeran at the Rose Bowl
Ed Sheeran is back in Los Angeles, and your chance to see him perform is at the Rose Bowl in Pasadena on Saturday, Aug. 18. We are giving away complimentary tickets to the show. For a chance to enter to win, email us at info@lol-la.com with "Ed Sheeran" in the subject line and tell us why you would like to go.