Maite Perroni and Omar Chaparro Launch Pantaya
Maite Perroni and Omar Chaparro at the Pantaya launch
Maite Perroni and Omar Chaparro teamed up for the launch of Pantaya, an online movie service featuring the largest, most current and diverse selection of Spanish-language blockbusters and critically acclaimed films from Latin America and Hollywood, the majority appearing exclusively on Pantaya. First-time subscribers receive a one-week free trial and only pay $5.99 a month. At the moment, this platform is only available in the United States and for Sprint customers.
We recently met up with the popular Mexican actors in Los Angeles to get all the details about the Pantaya movie streaming release.
The actress Perroni said, "Pantaya offers an incredible opportunity to exhibit a variety of films in Spanish and have a better connection with the Latino community."
Chaparro added, "I feel excited that all my movies will be available through Pantaya for the whole family to watch."
Pantaya also provides subscribers with exclusive access to recent releases such as the animated hit Un Gallo Con Muchos Huevos and Ladrones, starring Fernando Colunga and Eduardo Yañez, as well as ¿Que Le Dijiste a Dios?, a musical comedy based on the songs of the late Mexican artist, Juan Gabriel. Pantaya also includes Pantelion's extensive Spanish-language movie list, including box-office hit No Manches Frida and Instructions Not Included, the highest-grossing Spanish-language film of all time. Users can also enjoy classic movies from Latino icons such as Pedro Infante, Maria Felix and Jorge Negrete.
This service is also available through IOS and Android, you just have to download the application. If you love movies, this new service is for you. For more information visit pantaya.com.
Video Slider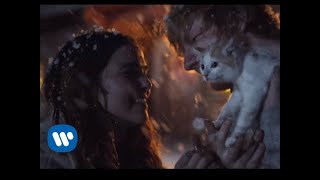 Win Tickets to See Ed Sheeran at the Rose Bowl
Ed Sheeran is back in Los Angeles, and your chance to see him perform is at the Rose Bowl in Pasadena on Saturday, Aug. 18. We are giving away complimentary tickets to the show. For a chance to enter to win, email us at info@lol-la.com with "Ed Sheeran" in the subject line and tell us why you would like to go.