Napa Valley Grille's New Menu Is Nothing Less Than Exquisite
Oven-roasted Jidori chicken breast at Napa Valley Grille (Courtesy Photo)
Westwood's Napa Valley Grille offers by far the best and most delicious California cuisine in all of Los Angeles.
And their new food menu items further prove and strengthen that.
The cozy establishment combines local, seasonal ingredients, artisan products and an expansive selection of regional wine, which makes your experience even more pleasant.
Start off with both the yummy Sweet Potato Fries (and yes, their harissa aioli is like heaven on earth) and the tasty Fresh & White salad (whole: $15, half: $10) that contains roasted cauliflower, grapes, Asian pears, frisée, toasted pumpkin seeds and white balsamic vinaigrette. And what makes this salad even better is that you have the option of adding a juicy Wagyu skirt steak for an additional $8 (our prime recommendation by the way) or chicken breast, among other proteins.
Pair the fries with the Angel City pilsner and the salad with the peach-infused lemonade and iced tea.
Other menu highlights include the Grilled Wild Albacore Tuna Salad (haricots verts, marble potatoes, boiled egg, niçoise olives, tomato, butter lettuce, red wine-dijon vinaigrette) and a California Shrimp & Oyster Po' Boy (pickled cucumber, vegetable slaw, ginger cilantro emulsion, pita) for lunch. Both are delectable seafood selections.
One of our favorite items is the Grilled Black Angus Ribeye with gruyère cheese, arugula, and onion-thyme marmalade (which tastes darn good) on ciabatta bread. This sandwich is by far one of the most delightful ones ever, mostly because it is served to near perfection! And you can pair this with a fine glass of Pinot Noir from their Tavistock wine collection or their Seasonal Orchard Sangria.
And for dinner,  you can try the Oven-Roasted Jidori Chicken Breast, which is served with roasted wild mushrooms, roasted Brussel sprouts and chicken jus. On top of it being mouthwatering, this chicken breast dish is super healthy and a great selection for anyone.
The Grilled Wagyu Tomahawk Chop (32 oz. red wine-shallot demi-glace, sorrel, tarragon) is also available, and it figures to be quite the palatable attraction.
For dessert, any item is superb, as they are fresh and can easily satisfy your sweet tooth. The Warm Sticky Toffee Date Cake with vanilla bean ice cream has our endorsement!
To those that don't know or have yet to pay Napa Valley Grille a visit, you must know that what makes this place superior to others (not only with their foods and drinks) is their service. Everyone from management to the host to the waiter to the server and busboy is friendly, always smiling and very accommodating. And that's always a plus for any dining experience!
The fine eatery also just announced their special brunch menu for Easter Day from 11 a.m. t0 3 p.m. Their pre-fixed menu features a three-course brunch selection, and it is available for $45 a person.
Napa Valley Grille is located at 1100 Glendon Avenue, #100, Los Angeles, CA 90024. For more information, visit NapaValleyGrille.com or call (310) 824-3322.
Video Slider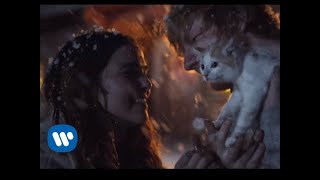 Win Tickets to See Ed Sheeran at the Rose Bowl
Ed Sheeran is back in Los Angeles, and your chance to see him perform is at the Rose Bowl in Pasadena on Saturday, Aug. 18. We are giving away complimentary tickets to the show. For a chance to enter to win, email us at info@lol-la.com with "Ed Sheeran" in the subject line and tell us why you would like to go.