Nectar Sunglasses Offer Sweet Prices
Nectar Sunglasses are inexpensive yet stylish.
How many times have you lost an outrageously expensive pair of shades or broken them and felt a giant sense of anger and regret? The chances are, it's happened too often.
If you're not willing to spend an arm and a leg for a pair of designer shades, Nectar Sunglasses offers inexpensive yet stylish options for those on a budget. Founded by two longtime friends, the brand is now a globally distributed company with headquarters in Charleston, SC.
Representing good vibes and the outdoors, Nector's relaxed style suits everyone. Through unique color combinations and EuphoricHD polarized lenses, you'll have ultimate protection with this eyewear brand.
Not only will you look cool, you'll be helping a good cause. With each purchase, a portion of their profits are donated to www.thebeecause.org. The partnership helps repopulate honeybees across the United States and aims to provide children with education on the topic.
Whether you choose the Polarized Kiwi Sunglasses ($34.99) with a lovely matte mint polycarbonate frame with yellow sunburst lenses or the Polarized Beryl Sunglasses ($39.99), you're sure to find a pair of glasses that fits your aesthetic.
The Polarized Midnite Sunglasses ($39.99) are perfect for any outfit and occasion. Featuring a gloss black frame and black lenses, the lightweight frames provide maximum support.
They offer 100% UV Protection and reduce glares. The lenses also have a scratch-resistant film and come with a branded microfiber pouch to keep your sunnies safe.
With stainless steel optical hinges and a silver wire wrap, the durable polycarbonate frames are hard to break. Additionally, they feature a thermoplastic memory frame. The frames measure 140 mm, height is 54 mm with arms measuring 135 mm.
Free shipping is available on all domestic orders.
Visit nectarsunglasses.com to view the full selection and sign up for their newsletter to receive special offers and updates.
Video Slider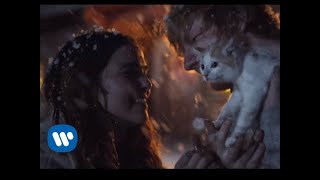 Win Tickets to See Ed Sheeran at the Rose Bowl
Ed Sheeran is back in Los Angeles, and your chance to see him perform is at the Rose Bowl in Pasadena on Saturday, Aug. 18. We are giving away complimentary tickets to the show. For a chance to enter to win, email us at info@lol-la.com with "Ed Sheeran" in the subject line and tell us why you would like to go.