Nemr Abou Nassar Aims to Change the World with Comedy
Catch Nemr Abou Nassar at the Novo this Saturday, May 14. (Maria Abou Nassar Photography)
Comedy can be a double-edged sword. It can be used for good by breaking stereotypes, challenging authority and pointing out some of the most ridiculous characteristics about a particular society, but it can also be used to perpetuate cartoonish stereotypes. The latter is easy to do. 
Nemr Abou Nassar, who goes by Nemr onstage, didn't get into comedy to change the way people look at the Middle East; he went into it because he was bitten by the comedy bug from a very young age. But today, just days before what is expected to be a sold-out show at the Novo DTLA (f.k.a. Club Nokia) Saturday, May 14, he finds himself defying many stereotypes. 
"I remember walking into my parents' room when I was a kid, and they were watching [an American] stand-up special and laughing hysterically," he says about one of his first encounters with comedy. "They watched 'Seinfeld,' 'Friends' and all kinds of [comedic American shows]," adding that people in Lebanon and the Middle East are more into comedy than most people think.
But that wasn't always the case. Nemr, 32, was born in Lebanon and came to San Diego as a toddler seeking refuge from the civil war in Lebanon. He returned to Lebanon before his teens, and it was there that he embarked on his comedic journey. Needless to say, when he started out, Lebanon wasn't exactly a hotbed – or launching pad – for aspiring comedians. 
"I worked in the family business, and I was making good money," he says. "My parents thought I was crazy for doing what I did at first. They asked, 'Who's gonna go to your shows,'" referring to how stand-up comedy wasn't something people in the Middle East paid to see.
Nemr is no newbie. His career began in 2006, and he has sold out countless shows in the Middle East (including the first-ever stand-up show in Oman), and in 2014, he was the first non-Western solo act to appear on the cover of the Middle East's version of Rolling Stone magazine. 
"There's nothing left for me to do there," he says. "I basically started the comedy scene out there, I was the only guy back then."
He isn't coming to the U.S. for money or fame, he says, adding that he did very well in the Middle East and could live very comfortably staying there. 
"I really believe that I can help change the world with comedy," Nemr says. "I think it's one of the only ways that people of all ethnicities and beliefs can unite – through comedy."
He says that's the reason why, despite starting his career doing sets that resonated primarily with people from the Middle East, he now has a far more diverse set he wants everyone to see. 
Given how comedy can work positively by taking people out of their comfort zone and raising questions about society, it's great to have diverse (and hilarious) voices in the comedy world to point out the many follies of today. 
Nemr Abou Nassar performs May 14 at the Novo. For tickets, visit axs.com/events/307937/nemr-abou-nassar-tickets?skin=novo&src=AEGLIVE_WCLUNLAX030115VEN001. For more information, visit nemrcomedy.com.
Video Slider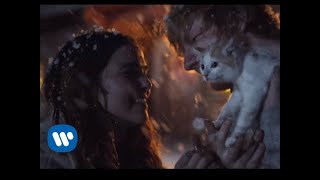 Win Tickets to See Ed Sheeran at the Rose Bowl
Ed Sheeran is back in Los Angeles, and your chance to see him perform is at the Rose Bowl in Pasadena on Saturday, Aug. 18. We are giving away complimentary tickets to the show. For a chance to enter to win, email us at info@lol-la.com with "Ed Sheeran" in the subject line and tell us why you would like to go.