Netflix and VPN's – Get Access to What You Want to Watch, When You Want to Watch It
Technology has completely revolutionized the way that we access multimedia. With the march of the internet, we now access film, television, and music through our internet connected devices. Long gone are the days of VHS, DVD, and sadly, CD's. Now, with just a swipe of a finger, or a few clicks of a mouse we can access pretty much every film, tv show, or song that has ever existed! Netflix has been around for many years, firstly they used to offer DVD's for hire via post and then, as trends progressed, they launched their iconic online streaming service. In the first quarter of 2017, Netflix announced that they have a total of a staggering 97.8 million subscribers worldwide – a number that is increasing on a daily basis. Netflix is now one of the most popular media platforms in the world, has spawned countless memes and pop culture references and leaves many wondering, what their next step will be!
The frustrations!
The issue comes when you want to watch the new episodes of a great new series, but it's not available in your country! But do not fear, there are ways that you can work around Netflix block with the help of something called a VPN!
Netflix has a vast catalogue of films, documentaries, and television series, but unfortunately not all of them are available in every jurisdiction which can be very frustrating for viewers! You can easily bypass this restriction though by using a Virtual Private Network (VPN). A VPN works by allowing your computer to access content via another network. In other words, if you are based in the UK but want to view something that is only available to people logging in from a USA IP address, then you can just "piggyback" onto a US network, and watch away to your hearts content! It is completely legal, and not only allows you to view things that aren't available in your own country, but it also allows you to surf and exchange information in complete privacy!
What else can I use a VPN for?
A VPN can be used for various other things as well, such as logging into your workplace network whilst you are home or abroad, or even sharing information with the utmost privacy. VPN's have also become popular in certain countries such as Saudi Arabia, Egypt, Turkey, and China, where there are government restrictions on viewing many sites or accessing social media platforms. With the use of a VPN, users can privately and securely circumnavigate restrictions without giving away their identity.
Whether you are using VPN to negate unfair government restrictions, or to catch up with the latest episode of your favourite series on Netflix, VPN's are most definitely the way to go!
Video Slider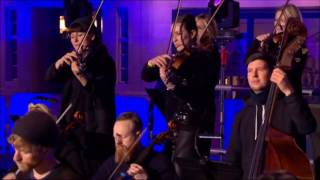 Win Tickets to See Pete Tong at Hollywood Bowl
Pete Tong is back in Los Angeles, and your chance to see him perform is at Hollywood Bowl on Thursday, Nov. 9. We are giving away complimentary tickets to the show. For a chance to enter to win, email us at info@lol-la.com with "Pete Tong" in the subject line and tell us why you would like to go.