Never Go Thirsty When You Have a Magic Opener in Hand
Let Magic Opener save you time in the kitchen, on the sports field or at the beach.
I don't consider myself a wimp in the slightest, but I often have a hard time opening jars, bottles and even pull-tab soup cans sometimes. If you suffer from the same malady, then I highly recommend Magic Opener and their wide selection of awesome products. You are never going to be stuck in the kitchen, at sports practice or at the beach and park when you have a Magic Opener on hand.
It all began with the original Magic Opener ($19.99) to help open water bottles, soda cans and beer bottles. You just place it on the top or pull tab and rotate, so it's super easy to use. They're available in a twin pack for $29.99 or a four pack for $59.97, so you can keep one in the kitchen, your purse, at your office and in the car, just to be safe. There's also the Magic Opener Plus ($15.88) for larger plastic bottle caps and the Magic Opener Combo, which opens a total of 16 sizes of caps.
However, the current best-seller is the Magic Opener Extreme ($24.99). With it, you can open pet-food cans, plastic or glass bottles, soda cans and even those pesky pull-top rings I mentioned earlier. The MO Extreme is magnetic and ergonomic, and no assembly required. You simply visit magicopener.com/order-now to purchase, and once your box arrives, you're ready to go.
The Magic Opener wine opener ($14.99) makes for a great birthday gift, along with a nice bottle of wine. It features a comfortable grip, two-step corkscrew, a Teflon screw, serrated knife blade, traditional tin opener and even a foil cutter tool. Magic Opener offers an interchangeable metal plates set (14.99) to replace the one in your opener if you're opening a wide array of cap sizes and need to change to extra small, medium or large.
For more information, visit magicopener.com.
Video Slider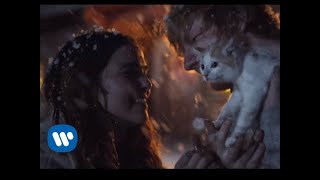 Win Tickets to See Ed Sheeran at the Rose Bowl
Ed Sheeran is back in Los Angeles, and your chance to see him perform is at the Rose Bowl in Pasadena on Saturday, Aug. 18. We are giving away complimentary tickets to the show. For a chance to enter to win, email us at info@lol-la.com with "Ed Sheeran" in the subject line and tell us why you would like to go.