Panteón Rococó Headline Skanking Reggae Festival at Shrine Expo Hall
Mexican ska band Panteón Rococó (Courtesy Photo)
For the second consecutive year, iconic Mexican ska band Panteón Rococó headline the Skanking Reggae Festival at Shrine Expo Hall in Los Angeles.
"Los Angeles is a natural connection between Mexico and the U.S., and a mixture of cultures," says Francisco Barajas, trombonist of Panteón Rococó.
Over the years, Skanking Reggae Festival has aimed to strengthen the Latino ska music scene in the U.S., and L.A. is the perfect place to accomplish just that.
"It is a great initiative to create a crossover between different communities and cultures," says Barajas.
The all ages festival, now in its seventh year, is scheduled for Saturday, March 11th at 4 p.m. and also features performances by Tokyo Ska Paradise Orchestra, Dread Mar I, Antidoping, Los Caligaris, The Slackers and La Banda Skalavera, among others.
General admission tickets for the festival, presented by IHomi and Goldenvoice, are available for $50 on AXS.com, at the Shrine Auditorium Expo Hall box office and at the Bolochos store in Los Angeles (303 W. 8th St., Los Angeles, CA, 90014 or (213)-595-5977).
There is also a VIP package priced at $100, which includes VIP entry, access to VIP viewing area, festival poster, festival T-shirt, access to VIP bars and restrooms.
Barajas mentions that Panteón Rococó, ever since its inception in 1995, is a collective effort and their music genre remains alive for it sports a variety of sounds, not just one.
"We have never limited ourselves to one genre, we are a mix of various genres," says Barajas, who acknowledges that by year's end, the band aims to release a new album. "The Latin ska is the base of funk and rock."
Video Slider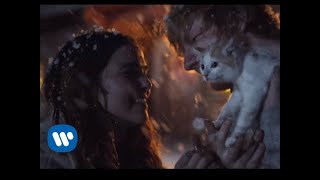 Win Tickets to See Ed Sheeran at the Rose Bowl
Ed Sheeran is back in Los Angeles, and your chance to see him perform is at the Rose Bowl in Pasadena on Saturday, Aug. 18. We are giving away complimentary tickets to the show. For a chance to enter to win, email us at info@lol-la.com with "Ed Sheeran" in the subject line and tell us why you would like to go.