Paquita La Del Barrio, Los Rieleros Del Norte to Take Over Microsoft Theater on Saturday, May 20
Regional Mexican music singer Paquita La Del Barrio during a press conference in 2014. (Rafael Orellana/LOL-LA)
For some, this is a surprise. For some, it might not be. But, no one truly taught Francisca Viveros Barradas how to sing.
The 70-year-old, better known as Paquita La Del Barrio, is a Mexican singer of rancheras, among other styles, who's sold over 20 million album copies worldwide.
But what people love about Paquita, aside from her unique music, is her way of being and living: brutally honest and straightforward, blunt and bold, and singing songs about her general dislike of men.
For example, take a listen and / or read the lyrics of her song "Rata De Dos Patas."
The ranchera diva is most famous for her feminist anthems such as "Rata de Dos Patas" and "Viejo Rabo Verde" but has a repertoire as deep as anyone in Mexican music. The beloved Paquita has a career spanning five decades.
The upcoming concert also features prominent norteño band Los Rieleros del Norte. "El Columpio", "Te Quiero Mucho", "Amor Prohibido", "No le Digas a Nadie", "En la Puerta de Esa Casa", "Una Aventura" and, "Copa Sin Vino" are some of their popular hits.
Microsoft Theater is located at 777 Chick Hearn Court, Los Angeles, CA, 90015. For tickets or more information, visit AXS.com.

Marvin Vasquez and Francisco Reyes contributed to this story.
Video Slider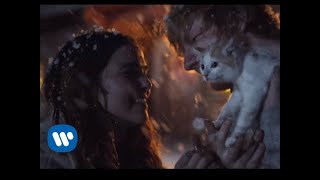 Win Tickets to See Ed Sheeran at the Rose Bowl
Ed Sheeran is back in Los Angeles, and your chance to see him perform is at the Rose Bowl in Pasadena on Saturday, Aug. 18. We are giving away complimentary tickets to the show. For a chance to enter to win, email us at info@lol-la.com with "Ed Sheeran" in the subject line and tell us why you would like to go.