Prepare To Be Enchanted by Disney Live! "Mickey and Minnie's Doorway to Magic"
Disney Live! "Mickey and Minnie's Doorway to Magic" comes to Ontario Jan. 20 and 21.
Chances are no matter what age you are, at one point or another Disney played a role in your childhood. From classics like Snow White, The Little Mermaid, Peter Pan and more, Disney was always able to capture everyone's heart and even if only for a few hours, made everything better.
Luckily, there are some things that never change or lose their spark. Audiences can experience Disney Live! "Mickey and Minnie's Doorway to Magic" at the Citizens Bank Arena in Ontario on Jan. 20 and 21.
Attendees can expect to see Mickey and Minnie, and their friends Donald and Goofy ,take the stage with dancers for some lively performances. Keep your eyes open to see how many of your favorite characters make an appearance.
Perfect for the whole family, the show also features Cinderella's transformation thanks to her Fairy Godmother, Buzz Lightyear's laser show, Snow White, Tinker Bell and the Genie. It also marks the stage debut of Rapunzel and Flynn Rider.
Playing the role of Rapunzel is Karson Vick, a performer with Feld Entertainment.
"Being a performer with Feld Entertainment is unlike any other job I've ever had," Vick says. "To be able to use my talents to help spread Disney Magic all over the United States and other parts of the world is such a privilege."
For Vick, being cast as Rapunzel was an honor, she explains. Not only was the character one of her favorite princesses, she also has similar traits.
"Rapunzel is a very energetic, young soul who loves exploring which is very similar to my personality as well," she says.
She and Flynn will be rising into the sky surrounded by floating lanterns. The performances will keep you entertained and smiling with more than 25 iconic Disney characters.
In addition, Vick says, "The magic tricks and illusions also provide another element of excitement and wonder to an already dazzling show. It is a fast paced, high-energy show where audience participation is encouraged!"
Show times for the Ontario performances are 1 p.m. and 4 p.m. Tickets are on sale now and can be purchased for as low as $20 online at disneylive.com/mickey-and-minnies-doorway-to-magic or by calling 800-745-3000.
Marvin Vasquez contributed to this story.
Video Slider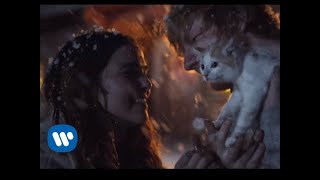 Win Tickets to See Ed Sheeran at the Rose Bowl
Ed Sheeran is back in Los Angeles, and your chance to see him perform is at the Rose Bowl in Pasadena on Saturday, Aug. 18. We are giving away complimentary tickets to the show. For a chance to enter to win, email us at info@lol-la.com with "Ed Sheeran" in the subject line and tell us why you would like to go.