Preview: La Muerte de un Burócrata at the Palace Theatre
On Wednesday, June 14 at 8 p.m., the Palace Theatre in downtown Los Angeles is scheduled to screen Cuba's La Muerte de un Burócrata.
This 1966 film is co-presented by Los Angeles Conservancy and Latin American Cinemateca of Los Angeles.
Tickets are $22 for the general public (no limit) and $18 for Conservancy members (limit 4 per screening at member price).
The showing of the flick is in Spanish, with English subtitles. It is about 85 minutes in length.
Betto Arcos will serve as the screening's host and is slated to introduce the movie. Arcos is a radio journalist, DJ, professor and music promoter.
A free, bilingual (Spanish and English) Q&A session about the film and the theater will immediately follow the screening.
No outside food or drink is allowed. Rum and coke, wine, beer, soft drinks and snacks will be made available for purchase.
The Palace Theatre is located at 630 South Broadway in downtown Los Angeles' Historic Theatre District. For more information, visit www.laconservancy.org.
About the Film
La Muerte de un Burócrata (Death of a Bureaucrat) is a Spanish-language comedy with English subtitles. Set in the early days of Castro's Cuba, the film pokes fun at red tape and communist bureaucracy and is as laugh-out-loud funny today as it was fifty years ago.
When a model worker dies accidentally, as a badge of honor, he is buried with his labor card. Hilarious antics ensue when his widow realizes she needs the labor card to claim her pension. Since it is against regulations to exhume the body, the widow robs the grave. But she can't rebury the body since there's no record of the exhumation in the first place. And where can the family keep the body while they are unraveling the red tape?
This masterful comedy was one of Cuban director Tomás Gutiérrez Alea's earliest successes and alludes to the work of comedy greats Buster Keaton and Laurel and Hardy.
Video Slider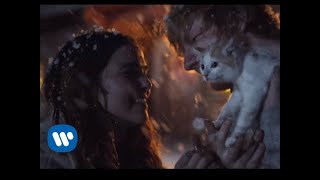 Win Tickets to See Ed Sheeran at the Rose Bowl
Ed Sheeran is back in Los Angeles, and your chance to see him perform is at the Rose Bowl in Pasadena on Saturday, Aug. 18. We are giving away complimentary tickets to the show. For a chance to enter to win, email us at info@lol-la.com with "Ed Sheeran" in the subject line and tell us why you would like to go.