Queen Mary's Dark Harbor Survival Guide
Glimpse the demented Chef's creations in the new Feast maze at Queen Mary's Dark Harbor. (Sabina Ibarra/LOL-LA)
Spirits spring into action at Long Beach's Queen Mary for this season's Dark Harbor. We were able to check out the opening of the Halloween event that brings back a lot of their iconic ghosts, terror-ific offerings and new treats. So many great things are going on at this year's haunt, as well as some changes. Here are our tips of must-see things and stuff to do, as well as some things to keep in mind while attending Dark Harbor.
Parking Changes: First off, gotta get this out there, but parking has had some shifts. To park right on-site, it's going to cost $40. We recommend $15 parking off-site at the courthouse and the Aquarium of the Pacific lots and shuttling it to the Queen Mary via bus or the Aqua Link water shuttle. There are various options for that in the seaside area.
Bars: The drinking experiences that are scattered throughout Dark Harbor are clever and suited for the themes of some of the mazes of the event. Right when you enter, there's a Last Drop bar and tasting room to hit up. Our favorite has to be the Meat Locker, which takes some inspiration from Queen Mary's old ice bars from the winter fave CHILL and now transports it to the terrifying world of the mad Chef whose meat locker holds a vast selection of flavored vodkas to try in an ice bar. We love the creepy frozen dismembered body vibe of the ice sculpted bar top and surroundings. There's also a hidden bar in one of the mazes on the ship itself with fun shots and draft drink selections.
Mazes: Speaking of the demented Chef, he's a new spirit that has materialized with the rest of the familiar haunts and has his own maze aboard the ship with Feast. The cut-throat culinary design of the maze was delightful, and there are some great set pieces as you discover what or who exactly is in the meals on board. Mazes on the ship are really a blast, and this year boasts four that truly immerse you in the eras of the Queen's various historical spirits with creatively twisted tales like Lullaby and B340. Scary Mary and Samuel the Savage come out to play and are always solid staples of the event as some of the best character interactions on the ship. It was a bit of a bummer that Circus and Intrepid were switched out to the outside of the dome. They felt unusually a bit more out of place with those moves and smaller.
Dining and VIP Upgrades: The variety of food options and treats is abundant. Funnel Cake is a must! And for a unique experience if you plan on being there for a while and take some breaks is booking one of the spooky cabanas that have full bar service that comes to you and great dessert tray options like Chocolate-Dipped Bacon and Deep-Fried Oreos for the gang while you watch the night unfold around you. There's also the RIP VIP lounge overlooking the haunt with an all-you-can-eat taco bar and two drink tickets. More details on those add-ons can be found online.
Live Entertainment: The roaming monster talent comes back strong in funny and chilling interactions. The slider area showcases the local talent in spooky screwball stunts. And now there are a few stages with even more seasonal live performances like sideshow fare, musical acts, appearances by the Ringmaster and dance parties. There are also smaller tents with psychics, magicians and a sweet hookah bar. The latter are at an additional charge depending on what you'd like to also partake in.
Ticket prices start at just $20 online. Fast Fright, VIP Passes and Overnight Packages are also available. The Dark Harbor Season Pass is also available at the scarily low price of just $99 (certain restrictions apply).
Queen Mary's Dark Harbor is open 7 p.m.-midnight (1 a.m. on Fridays and Saturdays) through Nov. 1. For tickets and more information, visit queenmary.com/events/dark-harbor.
Video Slider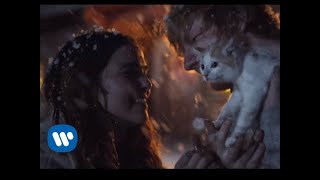 Win Tickets to See Ed Sheeran at the Rose Bowl
Ed Sheeran is back in Los Angeles, and your chance to see him perform is at the Rose Bowl in Pasadena on Saturday, Aug. 18. We are giving away complimentary tickets to the show. For a chance to enter to win, email us at info@lol-la.com with "Ed Sheeran" in the subject line and tell us why you would like to go.