Radiate Confidence with Cate & Chloe
The Pia "Grateful" Daisy Earrings from Cate & Chloe
It's widely known that diamonds are a girl's best friend, but let's be real, that can be said for jewelry in general. While it's pretty easy to pick up some inexpensive pieces from any clothing store in the mall, the real issue is buying affordable jewelry that is high quality. Cue Cate & Chloe.
Known for their eye-catching accessories, Cate & Chloe had one concept in mind when creating their brand: "to create stylish yet affordable jewelry women could wear every day." As a result, beautiful rings, necklaces and bracelets were created to match anyone's style and personality.
There's a wide range of pieces available from as little as $20 and upwards. The beauty of the brand is that you can add any item as a finishing touch, whether you're decked out in your most glam outfit, or in the most casual of looks while running your daily errands. You'll always feel pretty in Cate & Chloe.
In order to ensure high-quality accessories, each piece is hand selected in order to meet the C&C standards.  The jewelry line has been spotted in some of the most widely recognized publications like Vanity Fair, In Touch Weekly, Radar Online and various others. Additionally, celebs like Jenny McCarthy, Katie Wilson and Regina Hall have all been photographed wearing Cate & Chloe accessories.
You'll find enchanting statement pieces, as well as modern and chic collections. In fact, 2017 features the Be Bold Collection as well as the Swarovski Collection.
An example of the simple yet lovely items is the Pia "Grateful" Daisy Earrings. The classy and playful earrings are made with the metals zinc alloy, crystal and acrylic.
Shaped as a flower and made of a gorgeous light-green stone, the earrings are gold plated and drop 1.2-inches. It also features a fish hook with clear backing.
If you're looking for a gift for a loved one, or a treat for yourself, these earrings are a fun way to add a twist to your wardrobe. You can find them at cateandchloe.com where they retail for $52.
On the site, you'll find Looks of the Week, sale items, gift ideas and are able to sign up for a VIP box (a monthly jewelry box subscription). Additionally, if you sign up to be a Cate & Chloe Insider, you'll save 25 percent on your next purchase. You can expect easy returns, fast shipping/reliable delivery and fast customer support.
For more information, visit cateandchloe.com.
Video Slider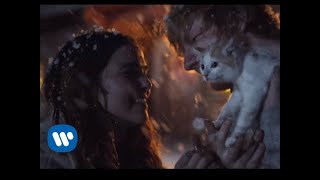 Win Tickets to See Ed Sheeran at the Rose Bowl
Ed Sheeran is back in Los Angeles, and your chance to see him perform is at the Rose Bowl in Pasadena on Saturday, Aug. 18. We are giving away complimentary tickets to the show. For a chance to enter to win, email us at info@lol-la.com with "Ed Sheeran" in the subject line and tell us why you would like to go.