Red Fortera Keeps the Stamina Blues at Bay
Red Fortera is premium male enhancement supplement.
Any quick search on Google shows you all the varieties of natural male enhancement pills, as well as some of the risks of side effects that many of them have. Red Fortera is a bit different, though.
Unlike the famous blue pill that revolutionized male enhancement in the early '00s, Red Fortera is the little red pill that can work in as little as 30 minutes. According to the website, in healthy men, erection quality improves along with performance and increased stamina, all without the side effects found in other products, with just one try and can last for up to 72 hours.
If you are out on a Friday night meet-up with someone ready to go and worry about how well you'll perform after having a few drinks, according to the site, customers report that with Red Fortera, those worries are a thing of the past.
This is a premium male enhancement supplement that is expertly blended with only the highest-quality ingredients like niacin, ginseng, cinnamon bark, Tribulus and ginkgo biloba.
So this is the part where it all sounds too good to be true, but according to the site, in 2016, QPS Bio-Kinetic, one of the top global leaders in clinical research, conducted an independent clinical study on the company's unique "red" formula. Over the course of seven weeks, healthy male participants were enrolled into a randomized, double-blind placebo-controlled clinical trial. Their female spouses were included in the study as well.
The results found significant improvements in spousal sexual satisfaction rating of their partner's erection quality/hardness by 18 percent, as well as significant improvement of 13 percent in the subjects' own arousal rating. Regarding female partner satisfaction from the experience, the mean score was significantly greater for Red Fortera than placebo by 26 percent.
You can test it out for yourself at their website, redfortera.com, and it is also available for purchase at Walmart as well as Amazon.
Video Slider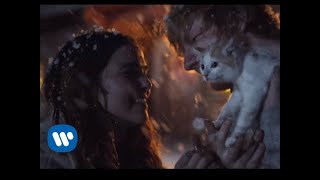 Win Tickets to See Ed Sheeran at the Rose Bowl
Ed Sheeran is back in Los Angeles, and your chance to see him perform is at the Rose Bowl in Pasadena on Saturday, Aug. 18. We are giving away complimentary tickets to the show. For a chance to enter to win, email us at info@lol-la.com with "Ed Sheeran" in the subject line and tell us why you would like to go.