Review: While American Assassin Isn't Groundbreaking, It's an Effective Action Thriller
Dylan O'Brien and Shiva Negar in American Assassin (Christian Black)
When Matt Damon starred in The Bourne Identity back in 2002, few could have predicted that the series of spy thrillers would have such a cultural impact. The film was well-received and a financial success, but it hardly seemed as if Jason Bourne would become a cultural icon to compete with James Bond and even influence the most iconic of spies. American Assassin solidifies the influence of the Bourne movies, giving audiences a Jason Bourne for the Millennial generation in the form of Mitch Rapp, played by Dylan O'Brien of The Maze Runner series and the MTV beefcake horror show "Teen Wolf."
American Assassin begins with the tragedy that spurs Rapp to become the almost super-heroic spy bent on stopping terrorist threats in all forms. When his fiancée is murdered during a terrorist attack while on vacation, Rapp becomes determined to infiltrate terrorist cells and bring justice to her. The plan goes awry, and Rapp is rescued by military, but a CIA operative (Sanaa Lathan) recognizes that Rapp's determination and skill would make a useful asset, and she puts him under the training of Stan Hurley (Michael Keaton), who shapes him into a highly-skilled assassin capable of nearly super-human feats.
Far more than the Bourne series, which generally made the CIA and United States military into the prime adversary for the hero, American Assassin exists in a political climate shaped by current events, compared to the general Cold War era that shaped the Bourne series as first written by Robert Ludlum. This is definitively a film series that exists in the post-9/11 world and takes its world view from it, with an inherent conservatism that is impossible to escape. This is a film that mostly accepts the righteousness of America's fight against terrorism, particularly of the Islamic variety, and even though it contains more nuance than one would expect, it is pitched to a political sensibility that many might not favor in 2017 in the same way they would have 10 to 15 years ago.

But the political implications of American Assassin aren't really the point of the film, which is first and foremost a movie where O'Brien performs fantastic feats and kicks ass. Whether the adversary is a CIA-hired killer like Bourne faced or the Muslim extremists that Rapp wishes vengeance upon in the end hardly matters, so long as the movie offers expertly-staged action sequences, which it does. Director Michael Cuesta, a television veteran whose work on "Homeland" was the perfect training ground for this material, operates within the parameters Paul Greengrass set for this type of movie, and if his work isn't as groundbreaking as Greengrass's work, it's still relentlessly effective.
Where American Assassin feels most distinct is in its conception of its two main characters. O'Brien is an interesting choice as Rapp; despite the muscular frame, he has a baby face and a shag haircut that practically announces a tortured soul. He's a military hard body that has the look of a sensitive hipster, and the character's duality makes him more interesting than had a more hardened actor taken the role. Keaton has the type of mentor role that is usually tremendous fun if rarely surprising, but the actor's trademark manic energy breathes life into the role. Since Birdman, Keaton has worked primarily in respectable, Oscar-friendly fare, and while he's been consistently good, it's refreshing to see Keaton go crazy like in his early days as a movie star. Beyond O'Brien and Keaton, supporting performers Lathan, Shiva Negar and Taylor Kitsch all have their moments.

American Assassin in the end trades originality for efficiency, following the playbook that has served the Bourne films so well right down to the chases down picturesque European centers. As a spy franchise, the Mitch Rapp series might not revolutionize the genre, but it still sees a worthy enough successor.
———————————————————-
American Assassin
CBS Films
In theaters Sept. 15
3 Stars
Films are rated on a scale of 5 stars (must-see), 4 stars (exceptional), 3 stars (solid), 2 stars (average) and 1 star (unworthy).
Video Slider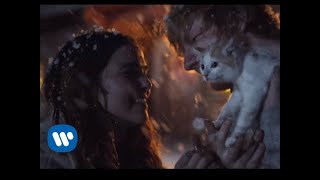 Win Tickets to See Ed Sheeran at the Rose Bowl
Ed Sheeran is back in Los Angeles, and your chance to see him perform is at the Rose Bowl in Pasadena on Saturday, Aug. 18. We are giving away complimentary tickets to the show. For a chance to enter to win, email us at info@lol-la.com with "Ed Sheeran" in the subject line and tell us why you would like to go.