Review: Cars 3 Brings Beloved Characters Back into Theaters
Cars 3 proves why Pixar believed in the franchise for all these years.
As Disney has their film timeline set for the next few years, one of many emerges onto our theatrical screens this weekend.
More than a decade ago, Pixar released Cars, which many Disney fans would consider as one of their least favorite franchises to hit the big screen. And although the Cars franchise has been Pixar's most commercially successful at Disney's California Adventure theme park, the film just doesn't seem to resonate with a lot of moviegoers young and old.
Eleven years later, Pixar presents us with Cars 3 bringing back our beloved Radiator Springs pals back into theaters. The legendary Lightning McQueen (Owen Wilson) has a setback in his racing career as the new generation of high-tech racers emerges onto the track. With the new technical advancements in racing, Lightning McQueen attempts to keep up with the changing pace of the racing game. With the help of the eager young race technician, Cruz Ramirez (Cristela Alonzo), Lightning McQueen will do whatever it takes to be back on top.
Without giving too much away, Cars 3 exemplified everything that Cars 2 failed to. Cars 3 did a great job by going back into the original storyline without tapping into unnecessary agendas. The film in its entirety has this emotional presence of chasing dreams, women empowerment and that all great things must come to an end one day.
We also see mentorship as one of the most important backstories in the film. Doc Hudson, (voiced by the late Paul Newman) shows us how much of an impact he's made not only to Lightning McQueen's racing career but also in life.
The ending is heartening and bittersweet, but it just proves why Pixar believed in the franchise for all these years.
———————————————————-
Cars 3
Walt Disney Studios
In theaters June 16
4 Stars
Video Slider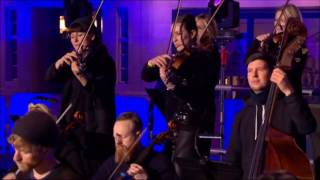 Win Tickets to See Pete Tong at Hollywood Bowl
Pete Tong is back in Los Angeles, and your chance to see him perform is at Hollywood Bowl on Thursday, Nov. 9. We are giving away complimentary tickets to the show. For a chance to enter to win, email us at info@lol-la.com with "Pete Tong" in the subject line and tell us why you would like to go.