Review: Charming and Witty, "Waiting for Grace" Takes on Cultural Norms
Lily Knight, Sharon Sharth and Pamela Dunlap in "Waiting for Grace" (Ed Krieger)
With the increased focus recently on women's issues, we often see past and present ideologies clash in a heated manner. In Theatre Planners' world premiere of the witty and outstanding "Waiting for Grace" at the Odyssey Theatre, we see a microcosm of many of those clashes along with the inner thoughts that many career-minded women face today. The result: As of this writing, it still seems pretty tough being a woman. 
In a fiery but charming manner, Grace (played by Sharon Sharth, who also wrote the play) navigates being a career-minded woman as she engages in a daring race with her biological clock. Grace is a highly accomplished New York actress whose only void in life is a husband and children in order to satisfy both the customs of the past and present. She is absolutely certain she wants the traditional family until she isn't. She goes through four long-term boyfriends (all humorously played by Jeff LeBeau) and moves from New York to Los Angeles in order to fulfill her picture-perfect fantasy of starting a family. She fails, and with each failed relationship her fantasy becomes more blurry and fleeting.
Her two therapists, along with her parents (Pamela Dunlap and Bob Telford), serve as the competing voices in her head; one voice telling her there's no need to rush into marriage until she finds Mr. Right, while the other urges her to grab onto any schmuck willing to take her. If there's any controversial part of the play it's the back-and-forth between the antiquated customs we continue to value highly and the liberating idea that women don't need a partner to make them happy. Near the end of the play, even when she meets Mr. Right in the form of a wealthy Harvard-educated entrepreneur named David (Todd Babcock), she isn't entirely sure what she wants.
If you look at the wedding dress on the promotional poster for the play then there is no suspenseful ending. Instead, this is a comedic and thought-provoking look at relationships and cultural norms. 
"Waiting for Grace" continues through Dec. 11. Aside from Thanksgiving Day, performances are every Thursday, Friday and Saturday at 8 p.m. and Sundays at 2 p.m. Tickets are $35 and can be purchased at the box office by calling (323) 960-7788 or visiting plays411.com/newsite/show/play_info.asp?show_id=4500. The Odyssey Theatre is located at 2055 S. Sepulveda Blvd., Los Angeles 90025. 
Video Slider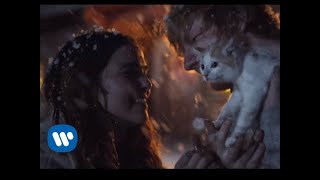 Win Tickets to See Ed Sheeran at the Rose Bowl
Ed Sheeran is back in Los Angeles, and your chance to see him perform is at the Rose Bowl in Pasadena on Saturday, Aug. 18. We are giving away complimentary tickets to the show. For a chance to enter to win, email us at info@lol-la.com with "Ed Sheeran" in the subject line and tell us why you would like to go.