Review: Clean Bandit Wows the Fonda Theatre
Clean Bandit (Rita Zimmermann)
From their humble beginnings as undergraduate students at the University of Cambridge, the classical-infused pop group Clean Bandit – comprised of members Grace Chatto, Jack Patterson and Luke Patterson – have garnered attention as one of the most innovative music artists within the past few years.
Three years after they made their debut on mainstream radio and even received a Grammy for their hit single "Rather Be" for Best Dance Recording during the 55th Annual Grammy Awards, the iconic trio from the UK still has more to give to the many music fans that enjoy their classically infused electronic sound.
The group released two new songs, "Symphony" featuring Swedish singer Zara Larsson, and "Rockabye," which features rapper Sean Paul and singer Anne-Marie.
As they embark on their North American tour, the pop trio made its way to the heart of Hollywood at the Fonda Theatre with opening acts Starley and Zara Larsson.
Opening the stage was Australian singer-songwriter Starley who set the tone for the evening by performing her hit song "Call On Me" that got the audience up on their feet for the rest of the night. Without a doubt, Starley is an artist to watch in the future as she combines her soothing acoustic vocal sounds with a surprising electronic flair.
Following Starley, Swedish singer Zara Larsson took the stage with her strong vocals and opened with her hit single, "Lush Life." Larsson was able to reach out to the audience in ways not many artists can. We still have much to see from Zara Larsson, and I'm sure we'll be seeing more music from such a talented artist.
With all the anticipation built up from such talented openers, Clean Bandit made its welcome to Los Angeles by opening their set with "UK Shanty."  Right from the start, the group brought out their orchestral talents out on stage. In the later part of the show, Clean Bandit performed crowd favorites including "Real Love" and "Rockabye."
But one of the crowd-pleasers from their set was when they brought Larsson back on stage to perform "Symphony," which in my opinion was one of the most mind-blowing performances I've seen at the Fonda Theatre within the past few years. The combination of Larsson's strong vocals and the instrumentals made this song even better to hear live.
Clean Bandit closed out the night with their Grammy-winning song, "Rather Be." And it was by far one of the most satisfying conclusions to a very eventful night.
What sets Clean Bandit apart from any artist in the business right now is the way that they combine their classical background and infuse it with an upbeat electronic flair that many artists have attempted in the past but failed to do. And their visit to the Fonda just reassured me that we'll be seeing a lot more from this very talented group.
Video Slider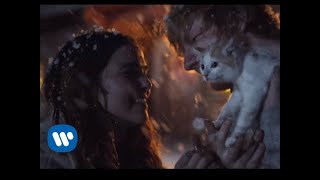 Win Tickets to See Ed Sheeran at the Rose Bowl
Ed Sheeran is back in Los Angeles, and your chance to see him perform is at the Rose Bowl in Pasadena on Saturday, Aug. 18. We are giving away complimentary tickets to the show. For a chance to enter to win, email us at info@lol-la.com with "Ed Sheeran" in the subject line and tell us why you would like to go.