Review: Daniel Corral Delights with Diamond Pulses
Daniel Corral's debut solo album, Diamond Pulses, is available Sept. 12.
Los Angeles-based composer Daniel Corral's debut solo album, Diamond Pulses, carries out "an epic, experimental, electronic space soundscape, combining classical minimalist influences, Balinese rhythm undercurrents and modern production aesthetics" that create an ambience like no other. His music is a rich collusion of styles, constantly blurring the boundaries between the familiar and foreign.
His unique voice finds outlet in puppet operas, accordion orchestras, handmade music boxes, electronic collages, site-specific installations, chamber music and interdisciplinary collaborations. His debut album is a "32-minute aural experience that combines spacey electronic polyrhythms, intricate tuning systems and noisy ambiance to open new sonic dimensions."
When I first listened to Diamond Pulses, it took me on a musical journey that I've never experienced before. Corral's unique combination of musical influences results in a calming sound that is truly a delight to listen to. Corral is a great composer, and his expression through music transcends into something so unique that no artist can match. By any means, you need to listen to his album because it's phenomenal.
In October, Corral takes Diamond Pulses on tour up the West Coast to Seattle (Oct. 9) and San Francisco (Oct. 13). He performs an L.A. release show tomorrow, Sept. 12, at Automata.
Diamond Pulses will be available Sept. 12. For more information, visit spinalfrog.com.
————————————————–
Daniel Corral

Diamond Pulses

Orenda Records
3 stars
Music albums are rated on a scale of 4 stars (exceptional), 3 stars (solid), 2 stars (average) and 1 star (unworthy).
Video Slider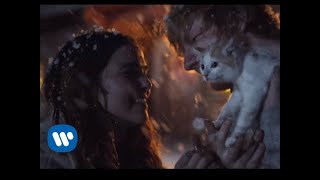 Win Tickets to See Ed Sheeran at the Rose Bowl
Ed Sheeran is back in Los Angeles, and your chance to see him perform is at the Rose Bowl in Pasadena on Saturday, Aug. 18. We are giving away complimentary tickets to the show. For a chance to enter to win, email us at info@lol-la.com with "Ed Sheeran" in the subject line and tell us why you would like to go.