Review: David Sedaris Brings His Trademark Wit to CAP UCLA
Per usual, David Sedaris was unconventional and entertaining at Royce Hall May 3.
David Sedaris returned to Center for the Art of Performance at UCLA Tuesday night to plug everything but his acclaimed books. He entered stage right on the Royce Hall stage nonchalantly wearing culottes, then briefly greeted his fans and introduced Jill Leovy, a crime reporter with the LA Times who was promoting her book, Ghetto Side: A True Story of Murder In America. The book is a narrative about the many unsolved murders in South Los Angeles. 
"I can't think of one good reason for you to buy one of my books," Sedaris jokingly told the audience when he returned to stage, "but I can give you a million reason's to buy Jill's book," he continued, with a more serious expression fixed on his face. 
Sedaris then plugged culottes, citing their comfort and convenience in one of his trademark tales about him and his idiosyncratic family. He wrapped up the night by bringing on a good friend on stage who had relocated from England and was looking for work in Los Angeles. 
There was a lot about the hour-and-a-half performance that some might find unconventional. But to David Sedaris fans – or to anyone who has ever been to one of his book signings – all those quirks fit right in with his persona. None of the ancillary anecdotes from the night took away from what his devout fans were there for, which was to laugh and be entertained by the adept musings one of America's most revered humorists and social critics. 
Even when talking about the suicide of his sister, Tiffany, which in most scenarios would've been a mournful moment, he was less mournful and more intensely earnest. The highlight of the night (If we're using the rumbling laughter that you could hear from the Royce Hall men's room as the barometer.) was when he read from his diary of the past 30 years. It was the best part of the night because listening to what was essentially a highlight reel of his day-to-day observations takes you into his sometimes exuberant, sometimes absurd, sometimes cynical, always ingenuous frame of mind. 
Sedaris did a round of Q&A with the crowd of 1,800 shortly before wrapping up the show and signed every book that was handed to him before the night was over. As has become usual at his book signings, Sedaris took all the time needed to mingle with and talk to his fans about anything and everything. 
Video Slider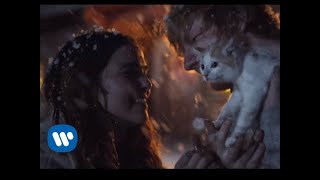 Win Tickets to See Ed Sheeran at the Rose Bowl
Ed Sheeran is back in Los Angeles, and your chance to see him perform is at the Rose Bowl in Pasadena on Saturday, Aug. 18. We are giving away complimentary tickets to the show. For a chance to enter to win, email us at info@lol-la.com with "Ed Sheeran" in the subject line and tell us why you would like to go.