Review: East Side Sushi Satisfies and Leaves You Hungry
Juana (Diana Elizabeth Torres) explores a new cuisine in East Side Sushi.
Generally when a film is described as multicultural, it conjures images of white American culture interacting with other cultures and learning from them. It does not matter whether that culture is black, Latino or Asian, the traditional American film about cultures coming together and learning from each other generally involves a well-meaning yet often naive white character embracing aspects of a culture that is considered foreign. This may be fertile subject matter for a film, since a character changing requires novel experiences, but its application is usually limited to the white point of view.
The best thing about East Side Sushi is that it approaches the idea of cultures learning from each other without a white stand-in for the audience. It allows the possibility that cultural mixtures can occur without the well-meaning white protagonist learning from a culture that is not his own, and does so in a fashion that feels more respectful to the Latino and Japanese cultures that learn from each other. The film doesn't represent either culture as a means to better the other.
East Side Sushi centers around Juana (Diana Elizabeth Torres), a food vendor of Mexican heritage who decides that she needs a career change after her food truck is robbed at gunpoint. She finds work at a sushi restaurant, where she comes to appreciate the artistry of making sushi and sets out to become a sushi chef.
Torres makes Juana incredibly appealing; there are few qualities more admirable in a character than watchfulness and an openness to new experiences, and Torres performs these beautifully. Thankfully, the film does not opt for the easy route of making her a kitchen savant. Her talent in the kitchen is natural, but her hard work is never in doubt.
Some of the pleasures of East Side Sushi are more standard. This is not a formally groundbreaking work, although writer-director Anthony Lucero accomplishes both tasks with skill. Like Big Night or other food-centered movies, this is not a film to watch on an empty stomach, and it operates on the likely true assumption that food is the great uniter of cultures (even the staunchest nativist likely enjoys salsa and hummus).
East Side Sushi is nearly impossible to dislike, and it demonstrates that a conventionally plotted film can justify its lack of narrative novelty through appealing characters and warmth of spirit. This is the type of film that anyone could enjoy, so long as they save room for a California roll afterward.
———————————————————-



East Side Sushi


Now in theaters
4 Stars
Films are rated on a scale of 5 stars (must-see), 4 stars (exceptional), 3 stars (solid), 2 stars (average) and 1 star (unworthy).
Video Slider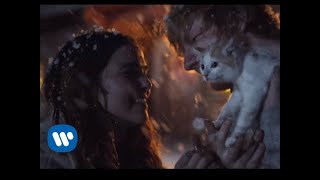 Win Tickets to See Ed Sheeran at the Rose Bowl
Ed Sheeran is back in Los Angeles, and your chance to see him perform is at the Rose Bowl in Pasadena on Saturday, Aug. 18. We are giving away complimentary tickets to the show. For a chance to enter to win, email us at info@lol-la.com with "Ed Sheeran" in the subject line and tell us why you would like to go.