Review: The Exceptional The Beguiled Portends an Exciting New Phase in Sofia Coppola's Career
Nicole Kidman as Martha Farnsworth in The Beguiled
The very idea of Sofia Coppola doing a Civil War movie seems more like the premise to a "Saturday Night Live" skit along the lines of their Wes Anderson horror movie parody, and the idea of her remaking a Clint Eastwood movie seems like a bad joke that would be thrown out of the show's writers room. Nonetheless, the Academy Award winning writer-director best known for exploring the interior lives of the privileged and famous has remade The Beguiled, a 1971 Eastwood movie directed by his frequent collaborator Don Siegel about an injured Union soldier who is nursed back to health by the teachers and students at a Virginia school for women.
Nicole Kidman, fresh off an Oscar nomination for Lion and some of the best reviews of her career for "Big Little Lies," plays Martha Farnsworth, the headmistress of the nearly abandoned girls' school located in the midst of the battles between Union and Confederate soldiers. When one of her students finds Corporal John McBurney (Colin Farrell) in the woods, the women give him a place to stay while he recovers and compete for his attention and his affection.
The original version of The Beguiled starred Eastwood and Geraldine Page, and the contrast between Farrell and Kidman is a stark one. Farrell has always been a more seductive charmer than the laconic Eastwood, and Kidman specializes in emotional vulnerability, while Page was always the most Method of the actresses of her generation. Needless to say, the gender politics between a film made by a male action director born more than a century ago and one made by a woman born 60 years later make for vastly different films. Siegel made Page and her fellow women into a virtual coven that threaten the practically defenseless Eastwood, while Coppola has a different conception.
In Coppola's version, which won her the Best Director award at the Cannes film festival, the Lost in Translation director is more interested in how the balance of power shifts both between men and women under these circumstances, and also how the competition for male affection alters the dynamic between the women.
This is a more conspicuously feminist film than Siegel made, but Coppola always leaves the women accountable for their predicament. Siegel made the women witches, but Coppola doesn't respond by making them saints. The women, including a spinster teacher (Kirsten Dunst, in her third collaboration with Coppola) and the eldest of the students (Elle Fanning, in her second) are a bit naive, too sensitive to flattery and turn on one another too quickly when McBurney turns his attention to others.
At the same time, Farrell makes McBurney into a vain and manipulative seducer well aware of his affect on women. Coppola films Farrell as seductively as any male director would do a young starlet, and even though Farrell has already passed 40, he has rarely looked better.
After "Big Little Lies," nearly any performance Kidman could give as a follow-up might seem a disappointment – her therapy scenes with Robin Weigert in the HBO miniseries are the best of her career – but Kidman's headmistress invites few comparisons to her recent work. This is not Kidman at her most vulnerable, it is the brittle, neurotic version of Kidman that she occasionally deploys. To compare this between Kidman's most iconic roles, it is more Virginia Woolf than Satine.
The Beguiled has a blacker sense of humor than most Sofia Coppola films. Even her funnier films, like Lost in Translation, have a sincerity to them. Coppola loves her characters deeply and often to a fault, but she casts a more skeptical eye here. She will never approach them with the acid mockery of the Coen brothers, nor should she, but a little irony suits this story well.

Thematically, The Beguiled does maintain Coppola's fascination with women in isolation, but it's notable that this is the first time in which the isolation is due to deprivation instead of privilege. The women of The Beguiled may be trapped, but unlike Coppola's other female leads, they are not trapped in a gilded cage. This portends an exciting new phase in Coppola's career. This might not be her greatest film (Lost in Translation is a modern classic), but it suggests the best might be yet to come.
———————————————————-
The Beguiled
Focus Features
In select theaters June 23
5 Stars
Films are rated on a scale of 5 stars (must-see), 4 stars (exceptional), 3 stars (solid), 2 stars (average) and 1 star (unworthy).
Video Slider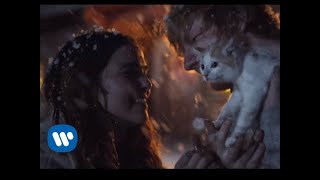 Win Tickets to See Ed Sheeran at the Rose Bowl
Ed Sheeran is back in Los Angeles, and your chance to see him perform is at the Rose Bowl in Pasadena on Saturday, Aug. 18. We are giving away complimentary tickets to the show. For a chance to enter to win, email us at info@lol-la.com with "Ed Sheeran" in the subject line and tell us why you would like to go.