Review: An Exercise in Style, Baby Driver Is the Coolest Movie This Summer
Baby (Ansel Elgort) and Doc (Kevin Spacey) in Baby Driver
Edgar Wright has always worked slightly outside of the mainstream, and despite nearly joining the Marvel Cinematic Universe by signing on to direct Ant-Man, from which he was fired, this is as it should be. The director best known for Simon Pegg collaborations Shaun of the Dead and Hot Fuzz operates in a relatively unique space: His movies are never mainstream enough to merit the huge budgets of a tentpole summer release, but they play around with slightly disreputable genres, so never quite get the critical appreciation that can come to a film that doesn't aspire to half-billion dollar grosses. His latest, Baby Driver, continues that tradition, taking a standard heist movie and loading it with enough quirks to make it significantly better than a Fast & Furious sequel but unlikely to satisfy the basic tastes of the audience for that series.
Baby Driver stars Ansel Elgort as Baby, the getaway driver working under Doc (Kevin Spacey), who arranges bank robberies for Baby so that he can pay off the debt that he owes Doc for stealing from him when he was a child. Doc assembles teams that include characters such as Buddy (Jon Hamm) and Bats (Jamie Foxx), both of whom find it strange that their heists depend on a baby-faced kid who barely speaks and perpetually listens to music in order to drown out the tinnitus he suffered when his parents were killed in a car accident as a young child.
More than anything, Baby Driver is an exercise in style. It recalls the independent films of the 1990s (several of which starred Spacey) that approached their material with verve, energy and the brash confidence that the audience will find the movie the coolest thing ever. Like Trainspotting or The Usual Suspects, Baby Driver was meant to find its poster on the dorm room walls of college kids who want something a little more hip than the latest Spider-Man. If Wright occasionally bites off more than he can chew with this film, then again, so did Quentin Tarantino, Danny Boyle and the like during that same era, even in their most lauded films (Those Pulp Fiction scenes with Bruce Willis and his girlfriend have always dragged, and always will.).
One of the most appealing things about Baby Driver is that the heist scenes mostly operate in a reality where the laws of physics apply. Car chase scenes need not go ludicrously over-the-top in order to be successful, as they do in good films (the Bourne movies) and bad (a certain Vin Diesel franchise). Wright keeps the action simple and allows the film to exist at least somewhat in the real world. A film that prides itself on iconography and filmmaking tricks like this one has to keep at least one foot on the ground, and Wright achieves that.
The quiet, remote nature of the character gives Elgort little to do, but he occasionally charms in the smaller moments when Baby drowns out the world with his music (And keeping with the '90s indie feel of the movie, the soundtrack is a killer, eclectic mix.). Spacey gives one of his more subtle recent performances, particularly compared to Hamm and Foxx as the talkative antagonists, and actually gives the character a bit of an interior life in a film so concerned with external expression. Spacey goes so big so often (His roles almost always call for it, after all.) that it's a relief to see him dial it back even when given a character that could justify a bolder approach.
Any heist movie inevitably descends into some silliness, and Baby Driver is no exception. The climactic action scene departs from the ones that preceded it by going a bit too far, in part because of Wright's staging, in part because of one of the performances. But even if Baby Driver isn't as cool as Wright thinks it is, it's still guaranteed to be the coolest movie this summer.
———————————————————-
Baby Driver
Sony Pictures, TriStar Pictures
In theaters June 28
4 Stars
Films are rated on a scale of 5 stars (must-see), 4 stars (exceptional), 3 stars (solid), 2 stars (average) and 1 star (unworthy).
Video Slider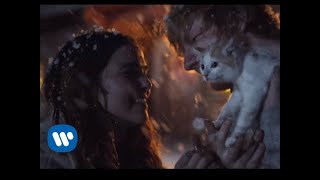 Win Tickets to See Ed Sheeran at the Rose Bowl
Ed Sheeran is back in Los Angeles, and your chance to see him perform is at the Rose Bowl in Pasadena on Saturday, Aug. 18. We are giving away complimentary tickets to the show. For a chance to enter to win, email us at info@lol-la.com with "Ed Sheeran" in the subject line and tell us why you would like to go.