Review: "Father, Son & Holy Coach" Is a Touchdown
John Posey in "Father, Son & Holy Coach" (Ed Krieger)
By order of the Kremlin, the decorated Soviet Olympic hockey team of the 1980s practiced 11 months a year, away from family and friends, with no personal life to enjoy. They were essentially robots trained to play hockey.
Here in the United States we have a scaled down version of those robots, particularly in the South, where the pressure that comes with starring on a small-town high school football team (which mostly comes from parents and coaches looking to live vicariously through their teens) often trumps everything else. 
In "Father, Son & Holy Coach," playwright John Posey (who is also the lone performer in the play) says this production "asks the universal question about fathers and sons." It's about a young man having the courage to forge his own path, despite living in an insular world telling him not to. "It's a very funny, but poignant, study of the fragile psyche of an aggressively overprotective father," continues Posey. 
Posey stars as a promising high school gridiron star, the star's father (who views his favorite coach like a deity), his grandfather, high school coach and a sports talk radio host, among other truthful characters, each abounding with idiosyncrasies and foibles. The primary character, however, is the son, who not only lives with the aforementioned pressures of starring for the Tupelo County High School football team, but also lives in the shadows of immortal Tupelo stars from generations past. He has a great relationship with his well-intended father, but his coming-of-age is often at odds with his father's wishes and the expectations of the town; but again, these moments come with a side of funny and charm. 
Through his writing and performances you can see this play was shaped by someone who understands the complex emotional and cultural sensibilities of the South. Posey masterfully finds the comedy in each of the characters, while avoiding the tired cartoonish representations of Southern folk seen throughout the entertainment industry. That alone makes this play a worthy of your 90 minutes. 
"Father, Son & Holy Coach" is a touchdown, a two-point conversion and and emphatic end zone spike. 
Performances of "Father, Son & Holy Coach" run through March 20 at Odyssey Theatre (2055 S. Sepulveda Blvd., Los Angeles). Showtimes are Fridays and Saturdays at 8 p.m. and Sundays at 2 p.m. Tickets can be purchased by calling (323) 960-7724 or visiting holycoach.net. 
Video Slider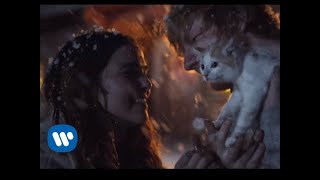 Win Tickets to See Ed Sheeran at the Rose Bowl
Ed Sheeran is back in Los Angeles, and your chance to see him perform is at the Rose Bowl in Pasadena on Saturday, Aug. 18. We are giving away complimentary tickets to the show. For a chance to enter to win, email us at info@lol-la.com with "Ed Sheeran" in the subject line and tell us why you would like to go.