Review: First Annual KXLU Fest at Loyola Marymount University
College radio station 88.9FM held its first annual KXLU Fest this past Sunday at the Lawton Plaza at Loyola Marymount University. The event was free to the public and featured live screen-printing, food trucks and get set of Los Angeles Indie bands.
The festival was an opportunity for these LA bands to perform new material on upcoming albums that are tirelessly pushing the new Indie musical scene forward. And from all accounts, it's an aggressive, take-what-you-can movement forward, lead by an eclectic and intelligent generation of DJs at KXLU. Go ahead, scan your radio and try to find another radio station that is playing these types of bands. Outside of a mildly amusing 2-hour block on KROQ in the wee hours of the morning, you won't find anything else like KXLU.
Opening up the festival was GRMLN, a Japanese band with catchy guitar riffs and wonderfully compact musical segments that serve the teenage angst without all the whiny sentimental crap we get so tired of hearing.
So Many Wizards, a Los Angeles quartet, performed several new songs and gave an altogether solid performance. The lyrical content of this band is very interesting, "Inner City" being one of the tunes that overlap vocal solos into dreamy rhythms and punchy guitar notes.
The Audacity and Monster Rally, two up and coming bands, served the audience a batch of new and old material that kept everyone dancing and moving about. While these two bands differ vastly in style and performance, KXLU's secret to maintaining a loyal fan base might stem from a risk they take with presenting contrasting sounds and musical landscapes.
The favorite of the afternoon was No Age, a Los Angeles duo that has plenty to show this year.  No Age performs with the high energy of a past generation of punk rockers and is simultaneously paving a hard road for present day Indie groups to follow. Compact lyrical content and experimental musical textures take this band to a different platform of rock and roll.
The DJs of KXLU filled the spaces between sets and their impact on the music scene is continuing to attract new listeners. The radio station is relentless in its pursuit of new music, or new discoveries of obscure albums and songs from under-the-radar mix tapes. Hour after hour 88.9FM celebrates the efforts of DIY bands (and record labels) like no other station on the radio, and the charisma and enthusiasm of the DJs make you feel welcomed and fortunate to be exposed to this musical serving.
KXLU also features other brilliant classical and opera music segments, a reggae party segment and a weekend's worth of salsa and boleros that will hijack your radio, and cause your neighbors to ask, "what was that you were playing?" The best compliments to listening to KXLU are a fully functioning Shazam App and loud speakers. Congratulations to KXLU for the putting on a great festival and thank you for all the years of great music.
Video Slider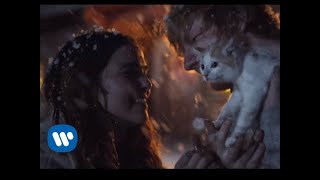 Win Tickets to See Ed Sheeran at the Rose Bowl
Ed Sheeran is back in Los Angeles, and your chance to see him perform is at the Rose Bowl in Pasadena on Saturday, Aug. 18. We are giving away complimentary tickets to the show. For a chance to enter to win, email us at info@lol-la.com with "Ed Sheeran" in the subject line and tell us why you would like to go.