Review: Five Reasons We Loved Kaskade in Long Beach
Packed house during Kaskade's sold out beach party "SunSoaked" Saturday, July 15 in Long Beach at Alamitos Beach. (Mark Owens)
Right in the middle of a massive U.S. tour in which he's scheduled to play some of the best and biggest venues in the country, Kaskade brought his signature sound to Long Beach on Saturday, July 15, to play a concert on the beach, in what turned out to be a huge hit and a memorable night for his fans. Everything about the night was perfect, and it's hard to pick out a favorite moment. With that said, here are five reasons why we loved Kaskade in Long Beach, and why you can't miss him next time.  
1) Kaskade – Kaskade has been one of the most beloved and successful DJs in the world for years. He's sold millions of albums, he's been nominated for six Grammy Awards and has been number one or number two on the list of America's Best DJ every year since 2010. Saturday night in Long Beach, he showed just why his fans love him so much with a brilliant set in front of a sold-out crowd. 
2) Concert on the Beach – This concert sold out in less than an hour after tickets went on sale, and ticket prices on secondary marketplaces were through the roof. But because it was outdoors in a beautiful place like the beach, you could basically take a cooler and some sandwiches and enjoy Kaskade from afar – for free! The price is right. 
3) Kaskade's Automatic Album – Kaskade's latest full-length album, Automatic, which released in 2015, reached No. 2 on Billboard's dance/electronic album chart and was among the top 15 on the U.S. Digital Chart. Today, the album continues to be one of his most popular, and with good reason. Singles "A Little More" and "Disarm You" were some of the crowd favorites on Saturday. People can't wait for his next album!
4) Long Beach! – Beach cities abroad, such as Ibiza, Sydney and Rio de Janeiro often have massive EDM concerts on the beach in front of tens of thousands of fans. So why not SoCal? Well, Long Beach turned out to be the perfect backdrop for Kaskade and his fans, as it set the tone for a beach bash like no other (not to mention the weather was on point). Add to that Long Beach's booming nightlife, and there was no excuse to not have a blast. 
5) The World Series of Beach Volleyball Was Next Door – Like I mentioned, a world-renowned DJ playing on the beach is nothing new. But to add a SoCal twist to the event, the World Series of Beach Volleyball was next door, featuring some of the best beach volleyball players from around the world. So take that, Ibiza and Sydney. *sunglasses emoji*
Video Slider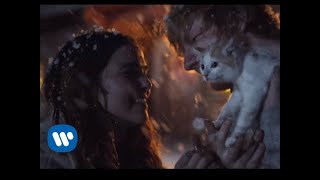 Win Tickets to See Ed Sheeran at the Rose Bowl
Ed Sheeran is back in Los Angeles, and your chance to see him perform is at the Rose Bowl in Pasadena on Saturday, Aug. 18. We are giving away complimentary tickets to the show. For a chance to enter to win, email us at info@lol-la.com with "Ed Sheeran" in the subject line and tell us why you would like to go.