Review: Five Reasons Why We Loved Shawn Mendes at Valley View Casino Center
Shawn Mendes headlined a sold-out show at Valley View Casino Center July 14.
Just five years ago, teen sensation Shawn Mendes was learning to play the guitar using YouTube tutorial videos. On July 14, the 18-year-old Canadian sensation headlined a sold-out concert at Valley View Casino Center, a culmination of sorts of two years of the fastest ascension up the pop music ranks you will ever see. There are a million reasons to love his incredible performance, but here are our top five reasons why we loved Shawn Mendes at Valley View Casino. 
1) He's Going to Be the Biggest Pop Star of This Generation – With artists like Justin Bieber, Ed Sheeran, Katy Perry, Bruno Mars and Taylor Swift currently at the top of the pop music world, it's bold to say Mendes will be equally as or more successful than many of the artists he looks up to. But if you consider his age and how he appeals to tweens, teens and many adults alike, you can see a way by which he can become the biggest pop star in the world. You could feel that Wednesday night at Valley View Casino Center. 
2) His Sound and Style – When Mendes was dabbling with the guitar, still learning the ins and outs, Kendrick Lamar's Good Kid, M.A.A.D. City was one of the top new albums in music. When you consider that it's almost unbelievable to see such maturity in his style, it's much more impressive if that person is the age of a college freshman. Mendes' lyrics are wise beyond his lyrics, and you can only expect him to get better in the coming years. 
3) The Beautiful City of San Diego – All over Twitter there were pictures and tweets from adoring fans who said they traveled from faraway places just for this concert. That's an incredible commitment, but you really don't need an excuse to travel to San Diego. With its beautiful beach life, nightlife and weather, there is something for everybody. It's truly a city that will "Treat You Better." See what I did there?
4) "Stitches" and "Treat You Better" – Mendes switched seamlessly from acoustic to electric guitar and moved around two different stages, both to the excitement of his adoring fans. But no other moment generated more excitement that when he played "Stitches" and "Better." The smash hit singles, which peaked at No. 1 and No. 6, respectively, on the Billboard Hot 100 chart, were, by far, the crowd's favorite songs of the evening. 
5) It Was the Perfect Summer Concert – For teens, summer is about romance and flings. Well, there's no bigger teenage heartthrob out there than Shawn Mendes, who, like any great male superstar, made the ladies in the building feel like he was singing to them directly.
Video Slider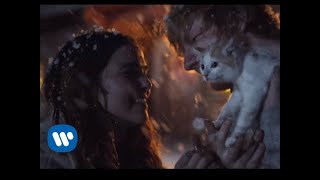 Win Tickets to See Ed Sheeran at the Rose Bowl
Ed Sheeran is back in Los Angeles, and your chance to see him perform is at the Rose Bowl in Pasadena on Saturday, Aug. 18. We are giving away complimentary tickets to the show. For a chance to enter to win, email us at info@lol-la.com with "Ed Sheeran" in the subject line and tell us why you would like to go.