Review: Foodie Shares App Works Deliciously
The Foodie Shares app launched on March 5, 2015.
A few weeks back, I reviewed Minibar—an application that allows users to order alcohol online and have it delivered to their door from nearby liquor stores. Yesterday, I had the opportunity to try another similar app called Foodie Shares, which takes that concept and applies to it home-cooked meals.
Unlike Grubhub or Seamless, which simply act as middle-men between customers and restaurants, Foodie Shares offers food directly cooked-to-order from actual culinary-school trained chefs.
After quickly creating an account on Foodie Shares, I immediately began perusing through the wide range of delicious-looking options. From Chicken Marsala to Coconut Cupcakes, Shrimp Dumplings to Chorizo-Stuffed Dates, the app truly seemed to have it all.
Finally, I settled upon an order of Chicken and Sausage Gumbo, and placed my order to the chef offering said item, arranging for a specific time I'd like to have it delivered on the following day. Within minutes, the chef confirmed my order, I plugged in my Credit Card info, and my food was off to the races.
Cut to the allotted time today. I promptly received a knock at my door exactly to the minute when I had asked for my food to arrive. I was warmly greeted by a delivery man who told me my food "smelled great."
Indeed, he was right—the Gumbo smelled just as good as it tasted, and I was heartily satisfied by a delicious meal. My kudos to the chef (a certain "Lonnie J.") and to the makers of this brilliant and convenient app.
If you're a food enthusiast looking for a break from delivery, you can download Foodie Shares today from iTunes. The app is now available in select areas of West Los Angeles.
Foodie Shares, Inc. was co-founded by George Mathew, Ryan Hoffman, Noa Rodriguez and Ryan Oehm in Santa Monica, Calif. in 2014. Believe it or not, the company is self-funded and anticipates a larger funding round in Spring 2015.
The Android version of the app will be available in Fall 2015.
For more information, visit foodieshares.com
Video Slider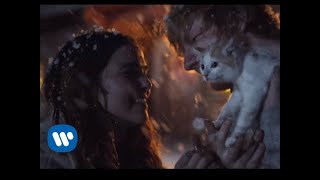 Win Tickets to See Ed Sheeran at the Rose Bowl
Ed Sheeran is back in Los Angeles, and your chance to see him perform is at the Rose Bowl in Pasadena on Saturday, Aug. 18. We are giving away complimentary tickets to the show. For a chance to enter to win, email us at info@lol-la.com with "Ed Sheeran" in the subject line and tell us why you would like to go.