Review: Full of Heart, Empathy and Character – Only the Brave
"Supe" Eric Marsh (Josh Brolin" with his crew in Only the Brave (Sony Pictures)
Only the Brave doesn't star Mark Wahlberg, but one would be forgiven for thinking that the actor plays the lead in the film and not the actual star Josh Brolin. The film is the type that generally stars Wahlberg: It is a story based on a real event that is not quite a conventional big-budget action movie but still feels at least action-adjacent, and it focuses on ordinary, blue-collar types who aren't normally seen as typical protagonists. For Wahlberg, these have ranged from The Perfect Storm at the turn of this century to his recent Deepwater Horizon and Patriots Day, movies that are works of unassuming craftsmanship that aspire to decency and honor rather than artwork. Only the Brave, even with Brolin in the Wahlberg role, is very much in that vein: a morally decent, well-constructed, modest entertainment built for the masses but without the pandering that one would assume.

The film centers around the Granite Mountain Hotshots, a team of firefighters in the Arizona mountains who are tasked with preventing wildfires from reaching nearby towns. Brolin plays Eric Marsh, the captain of the squad who trains the firefighters and strives to get the team certified as actual Hotshots. Miles Teller plays Brendan McDonough, a recovering drug addict and new father, who attempts a new start in life by training as a firefighter in order to support his newborn daughter. The rest of the firefighters are filled out by actors including Taylor Kitsch and James Badge Dale. Only the Brave traces the lives of the firefighters through their training while detailing the particular challenges that such a demanding job has on their lives.

Despite the disaster movie setup of Only the Brave, it contains few scenes that truly seem tailored to an action movie. This is more a character study of the type of men that undertake the risky work of firefighting, yet it doesn't settle for obvious portrayals of them as daredevils or adrenaline junkies. Teller's McDonough becomes a firefighter as a last resort, since he has no other means to support his newborn daughter. The movie doesn't have much of a traditional narrative apart from McDonough's recovery from addiction and development as a respectable father. Instead, it is a slice-of-life piece intent on conveying just how Hotshots fight fires, mostly using burning forest to stop larger blazes from reaching homes.

Much of Only the Brave is relatively standard, but in one particular aspect it goes far beyond the typical real-life disaster movie. Jennifer Connelly plays Amanda Marsh, the wife of Brolin's character, and it would be easy to assume the type of role the actress plays. After all, Connelly is an actress whose career peak was more than a decade ago. It's easy to imagine her playing the concerned wife who furrows her brow and waits patiently by the phone for news of her husband. There is a bit of that in the character, but both the script and Connelly's performance make her the equal to any of the firefighters. It would overstate Connelly's work here to place it on the level of her career-best performances in Requiem for a Dream and The House of Sand and Fog, but she elevates every scene that she is in with an intensity and compassion.
Expecting Only the Brave to be an action film comparable to even something like Deepwater Horizon is to misjudge the film, despite its technical prowess.  Director Joseph Kosinski (Oblivion and Tron: Legacy) stages the fire sequences with skill, even if none of the work is particularly flashy. This is less a film that relies on excitement and more on heart, empathy and character. It does justice to the bravery of the men who gave their lives and to the survivors they left behind. 
———————————————————-
Only the Brave
Columbia Pictures
Now in theaters
4 Stars
Films are rated on a scale of 5 stars (must-see), 4 stars (exceptional), 3 stars (solid), 2 stars (average) and 1 star (unworthy).
Video Slider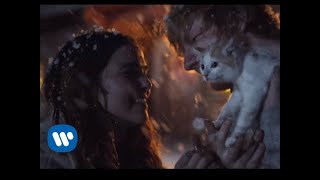 Win Tickets to See Ed Sheeran at the Rose Bowl
Ed Sheeran is back in Los Angeles, and your chance to see him perform is at the Rose Bowl in Pasadena on Saturday, Aug. 18. We are giving away complimentary tickets to the show. For a chance to enter to win, email us at info@lol-la.com with "Ed Sheeran" in the subject line and tell us why you would like to go.