Review: Gipsy Kings Render Infectious Night of Music at the Hollywood Bowl
Gipsy Kings (Photo courtesy of Marie Claire Margossian)
The 11-member Grammy-winning Catalan rumba music band Gipsy Kings lit up the sold-out Hollywood Bowl on Friday, Aug. 25, 2017.
Led by Nicolas Reyes (vocals/guitars) and Tonino Baliardo (lead guitar), the group quickly lit the stage on fire with the musically contagious "Djobi Djoba," the hit song from their 1988 self-titled album. What's contagious about "Djobi Djoba" is not only the instrumentation (The guitar is prominent.), hand clapping and Reyes' oftentimes raspy vocals, but the romantically rhythmic tunes and lyrics combined make it for a fiery four minutes (or so) of this new flamenco style that the France-based Gipsy Kings are popular for.
The catchy, yet intriguing thing about new flamenco music is that while it still highlights traditional flamenco, the genres of salsa, tango, Cuban swing, jazz, rumba, bossa nova and even rock, among others, are part of it.
The Gipsy Kings' distinctive style of musicianship is what has made them so successful, attractive and a musical force to reckon with for a monstrous 25+ years in which they've delivered nonstop flamenco, salsa and pop fusion.
Their cover of "Hotel California," the Eagles' big universal hit, for example, was wondrous, to say the least. In this song (which was performed in the Spanish language) in particular, we noticed Reyes' vocals become even more appealing. With the short chorus of "Welcome to the Hotel California. Such a lovely place. Such a lovely place," Reyes' tone sounded euphoric.
It wasn't a matter of if the Gipsy Kings would perform "Hotel California," but rather a matter of timing. It came near the middle of their 20-song set. And what made this cover even more pleasant was its upbeat, Latin rhythm-infused beats. The audience danced for those five minutes. So did I. The audience enjoyed it a lot. And so did I.
"Sin Ella," one of my personal favorites for its message, was received with exuberant behavior by the fans in attendance. Soon after hearing Reyes roar "te dare" and the guitar accompany him for a few seconds thereafter, we also heard several people happily scream "YEAH" and "YES" throughout the song's rendition. But it was here, also, where we witnessed the band's gifted right-handed and left-handed acoustic guitarists.
During "Bem Bem Maria" and "Bamboléo," the hundreds in the Pool Circle and Garden Box seats were literally dancing backward and forward, and from side to side, together and individually. Never ever before have I seen that happen during a live show.
"Volare" was part of the Gipsy Kings' encore after a massive standing ovation. And now I can see and understand why the reputable ensemble continues to retain and gain followers everywhere they sway, musically.
Video Slider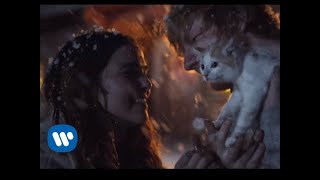 Win Tickets to See Ed Sheeran at the Rose Bowl
Ed Sheeran is back in Los Angeles, and your chance to see him perform is at the Rose Bowl in Pasadena on Saturday, Aug. 18. We are giving away complimentary tickets to the show. For a chance to enter to win, email us at info@lol-la.com with "Ed Sheeran" in the subject line and tell us why you would like to go.