Review: Happy Days Are Here Again at Pacific Opera Project's The Elixir of Love
Rocky Sellers, Amanda Kingston, Andrew Potter, Kyle Patterson and Jenna Friedman in The Elixir of Love (Martha Benedict)
As Valentine's Day comes around each year, those lucky enough to have a partner or spouse that they truly love try to find the appropriate gift or event in which to express their devotion. Some choose flowers, chocolates and/or take their loved one to a special event, concert or performance for a memorable evening.
For those lucky love birds (and several of us single people as well) who chose to see Pacific Opera Project's (POP) new production of L'elisir d'amore/The Elixir of Love as part of the days leading to Valentine's Day, a romantic, fun-filled evening was had by all.
Once again Josh Shaw, the artistic director and co-founder of POP, has a huge hit on his hands, this time set in the world of 1950s Americana. This comic opera (melodramma giocoso) in two acts by the Italian composer Gaetano Donizetti is a light, romantic look at young, unrequited love, which unlike many operas, ends in happiness rather than death.
Having seen many of POP's productions at the historic Ebell Club of Highland Park, I always look forward not just to enjoy the singers and music but how Shaw has figured out some interesting way to use the space. As in other productions, the seating is set up in the usual cabaret style with tables/chairs accompanied with food and wine with general seating in the rear. But like their production of the baroque opera La Calisto (which was my first of theirs to review), parts of the dinner stage design had been pushed forward into the audience to great effect. 
In the rear of the stage, blended with the blue-lit background, was the small but fine-sounding orchestra conducted with great flair and a light touch by guest conductor Nicholas Gilmore filling in for music director and POP co-founder Stephen Karr. 
We first met the young, naïve and poor Nemorino (tenor Kyle Patterson) sweeping the '50s diner where he works as he danced with a mop representing his unrequited love interest of Adina (soprano Amanda Kingston). He was soon joined on stage by the fantastic chorus members as they entered from the rear of the space all dressed in '50s attire put together impeccably by the talented Maggie Green with help from her assistant Vanessa Stewart.
I first enjoyed Patterson's voice and acting skills in POP's 2015 production of Viva La Mamma! (another Donizetti comedy) in which he had a small part but was a highlight in his Michael Jackson-inspired attire and interpretation. This time he had the role of the leading man, or should I say leading geek who steals our hearts with his delicate, expressive, pure voice as the love-struck Nemorino. His rendition of the iconic aria "Una furtiva lagrima" was done with a sweet and dulcet tone that made the entire audience root for this short, portly underdog. 
As the beautiful, headstrong and independent Adina, soprano Kingston was a revelation! Her formidable voice was gorgeous, powerful, expressive, while her acting skills were fully shown in her body language and those glorious eyes and red lips. She was dismissive of Nemorino's love as she was wooed by the handsome, dashing and very tall bass Andrew Potter who measured 6'-10" and channeled the TV character Fonzi of American sitcom "Happy Days" for the role of Belcore. His rich, full-bodied voice matched perfectly with his larger-than-life performance of the type of man every woman in the story desires.
To help our Nemorino get the girl, enter bass Rocky Sellers as the con-man Dulcamara. This "salesman" was peddling an "elixir of love", which was basically alcohol (think of the Vitameatavegamin episode of "I Love Lucy") that guarantees you will get the love of your life and/or make you irresistible to the opposite sex. Sellers was a strong singer and actor whose Little Richard pompadour and gold suit made him a show within a show.
The direction by Shaw and choreography by the talented Amy Lawrence kept the show moving seamlessly while giving the audience a classic opera wrapped up in '50s attire, mannerisms and context. Think of it as an early version of what we call these days a "romantic comedy" in film but with a cast that can sing circles around any of today's pop music stars, and without a microphone to boot.
The Elixir of Love runs Feb. 17, 18, 24 and 25 at 8 p.m. at the Ebell Club of Highland Park (131 S. Ave. 57, Los Angeles 90042) For tickets and more information, visit http://www.pacificoperaproject.com/elixir-of-love.
Video Slider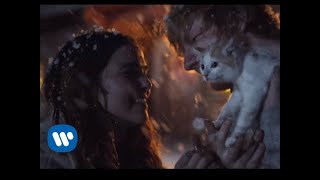 Win Tickets to See Ed Sheeran at the Rose Bowl
Ed Sheeran is back in Los Angeles, and your chance to see him perform is at the Rose Bowl in Pasadena on Saturday, Aug. 18. We are giving away complimentary tickets to the show. For a chance to enter to win, email us at info@lol-la.com with "Ed Sheeran" in the subject line and tell us why you would like to go.