Review: Happy Death Day, a Slick Piece of Halloween Fare
Groundhog Day meets early John Waters in Happy Death Day (Universal Pictures)
Groundhog Day meets early John Waters in this horror slasher from Blumhouse Productions. Directed by Christopher Landon (Paranormal Activity: The Marked Ones), Happy Death Day is a bloody-fun, popcorn riot.
The film centers on sorority mean girl Tree Gelbman (Jessica Rothe), who wakes up on her birthday ready to just dole out her signature pettiness and dominance over everyone around her 'til the night ends with a masked baby face killer stabbing her in the throat. She wakes up not from it all being a nightmare but into a world where her birthday morning starts all over again. For someone who has no friends and avoids her father, Tree finds herself in danger and without anyone believing her over and over as she keeps reliving her death day.
Rothe plays Tree with layered contempt that peels away the more and more she repeats her murder. It's like seeing Regina George grow a heart as she realizes that she's been self-sabotaging to the point where someone wants her dead.
Teaming up with unlikely friends and getting super close to enemies, the film takes audiences on a darkly comedic trip that takes horror for a spin on repeat. Usually Groundhog Day-esque films overdo the whole live-the-exact-same beats until the end and the main character gets it right, but luckily the pacing here is great with a fantastic montage section that saves us the trouble of getting sick of living too long in the same day with the characters. There are memorable moments in each repeated day that give the supporting cast moments to shine and gets creative with it while showing the lead become more sympathetic as she addresses her relationships.
While the horror isn't quite there and leans much more into silly set pieces, and the last act makes a blunder out of confused diversity, Happy Death Day is a slick piece of Halloween fare for this season. It hits some good notes, doesn't do anything new or intersectional with its good-guy casting much to its detriment in an otherwise pretty enjoyable film. Go see it!
———————————————————-
Happy Death Day
Universal Pictures
In theaters Oct. 13
4 Stars
Films are rated on a scale of 5 stars (must-see), 4 stars (exceptional), 3 stars (solid), 2 stars (average) and 1 star (unworthy).
Video Slider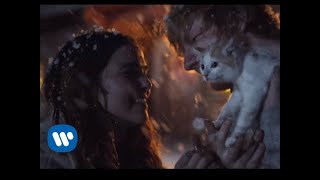 Win Tickets to See Ed Sheeran at the Rose Bowl
Ed Sheeran is back in Los Angeles, and your chance to see him perform is at the Rose Bowl in Pasadena on Saturday, Aug. 18. We are giving away complimentary tickets to the show. For a chance to enter to win, email us at info@lol-la.com with "Ed Sheeran" in the subject line and tell us why you would like to go.